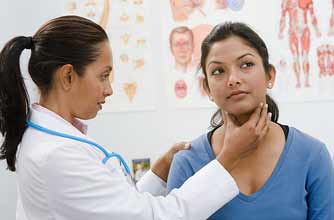 3. What, when, why, how?
Asking questions while you're in the consultation room is key to having a successful meeting with your doctor. If you're having tests done, you're perfectly entitled to ask what exactly it will involve and when you'll have your results by.
It can be tempting, if you're having
intimate areas
examined, to just get out as quickly as possible once it's over with, so try and ask all your questions before they begin to avoid you forgetting everything and sprinting for the door as soon as it's over.
While your GP should volunteer all the information you'll need, they're only human and might forget to tell you something as simple as whether you'll have to call up for results, or if they'll be posted to your house - so if in doubt, ask.
Example:
Your symptoms suggest that you could have
chlamydia
and your GP would like you to be tested.
What you should do:
Ask what exactly the procedure will involve, when can you have it done, will they test for anything else at the same time and when and how will you receive your results - do you need to contact them or will they let you know?
4. They're the experts
The Internet and magazines are a great source for finding out about different
health conditions
but avoid taking articles in with you. A recent article may have convinced you that you have a serious illness but by showing it to your doctor, you're not going to hear their opinion first.
That said, definitely mention that you've heard that your symptoms could be an indication of a specific condition. If they are quick to dismiss it, ask them to explain exactly why it's not likely. You won't feel satisfied unless it's addressed.
Continued below...
Example:
You've experienced some irregular bleeding and have read in a women's mag that it could be a sign of
ovarian cancer
.
What you should do:
Leave the article at home. As before, jot down all your symptoms and try and think of as much information about when it started etc. If the doctor doesn't seem to think it's a big deal, then mention that you're worried about what you've read. They should be able to reassure you.