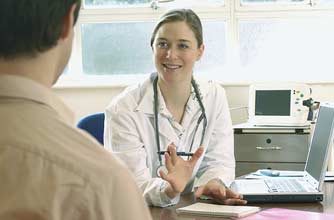 9. Know your surgery
It's worth checking out what extra services your surgery provides and who you can see for which ailments. If you get ill on the weekend, do you have to wait until Monday to see somebody? Some doctors now run a morning surgery on a Saturday for urgent cases but they might not have advertised this to avoid a rush of patients.
You might also be surprised how many things you can
see the nurse for
. Ask at reception for a full list of opening hours, out-of-hours services and a breakdown of who can do what. They might not have all these details to take away but the receptionist should be able to tell you in full.
Example:
It's late on Friday afternoon and you've developed a bad case of
cystitis
which you know won't shift without antibiotics.
What should you do?
Instead of suffering until Monday, call your surgery before closing and ask what can be done to get a prescription on the weekend. They might suggest you try a local clinic but an on call GP may be able to write you a prescription so you don't have to write off the weekend.
10. Take a friend
If you're going to get test results, or for any serious condition, it could be an idea to take someone with you. We hate to be negative but if it's bad news, your mind will inevitably wander and it will be hard to focus on what your GP is telling you. Having someone there to absorb everything they're saying could be very valuable in weeks to come.
Example:
You've had a
biopsy
on a lump in your breast, to see if it's cancerous.
What you should do:
Have someone close there with you when you receive your results - whichever way they go, there'll be some important information you need to take in and you're not likely to be in the best frame of mind to listen.
Continued below...
More help and advice
-
Do I really need to see the doctor?
-
When do I need antibiotics?
-
Do I have a cold or the flu?
-
New Year body health check