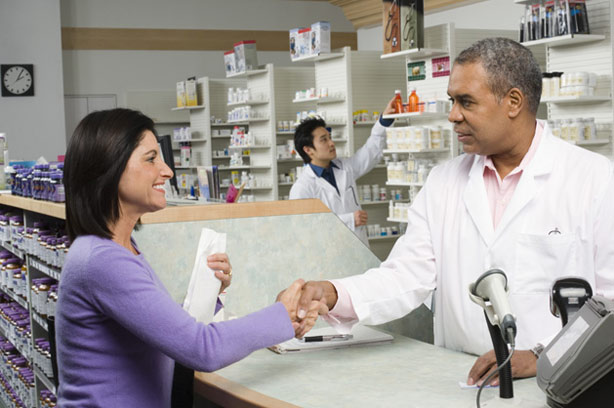 Pharmacists will be allowed to sell women the contraceptive pill without a prescription in parts of London in 2009.
What's going to happen?
Women and girls over 16 in the two areas of London that have the highest rates of
teenage pregnancy
, Southwark and Lambeth, will be able to get the Pill over the counter from a trained pharmacist.
If the pilot schemes are successful, the Pill could be made available over the counter nationwide, just like the morning-after pill.
Why is the pilot being introduced?
The scheme is an attempt to reduce the high levels of teenage pregnancy in the UK - currently the highest in Western Europe.
A spokeswoman for the
Department of Health
said: 'We want to help reduce the number of unintended pregnancies without undermining patient safety.'
Couldn't these schemes lead to more problems?
The local healthcare trusts insist they have put time and money into training pharmacists to dispense the Pill properly and the government has invested an extra £26.8m to make sure the schemes are successful.
What do the experts say?
There's divided opinion over whether this scheme will work.
'Pharmacists are highly-skilled professionals,' said Julie Bentley from the
Family Planning Association
. 'With the right training and clinical support, they are well placed to conduct consultations with women, ensure patient safety and prescribe the Pill in the same way that nurses already do.'
However, Norman Wells from
Family and Youth Concern
is not as happy: 'This initiative shows yet again that the Government is more interested in getting young people to use contraception than it is in discouraging them from engaging in sexual activity in the first place.'
- Is this a good or bad idea? Have you say in Chat
More help and advice
-
Which type of contraception is best?
-
What to do if your teenage daughter is pregnant
-
Almost half of women at risk of unplanned pregnancy
-
When are you most fertile? Try out ovulation calculator
-
All you need to know about period and menstrual cycle
Continued below...
Sources: Daily Mail, BBC