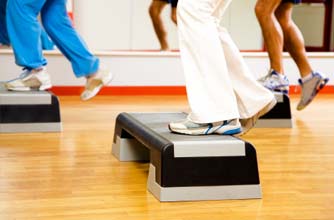 Slimming World is great for men who want to lose weight and still eat roast dinners, curries and and big breakfasts.
Group support
It's hard to diet on your own, which is why when you do the Slimming World Diet you meet once a week with other dieters and a Slimming World consultant.
The Slimming World consultant understands the emotional and psychological struggles with food as she is someone who has struggled and succeeded with her weight.
Slimming World believes their group meetings are a place to share, encourage and boost confidence. There's no pressure or judgement on anyone and each member is encouraged to set their own goal weight and to reach it at their own pace.
Body Magic
Oh, if only we could wave a magic wand and be slim instantly! Slimming World can't do that but the consultants can help you find a way to be more active - whether that's walking more, joining the kids in a swimming club or taking up a new form of exercise such as dancing or joining the gym.
What are the drawbacks of Slimming World?
When you're first starting out, the Slimming World diet can seem complicated: the Green Plan, the Red Plan, the new Extra Easy Plan - which one is best for you? Your consultant can help you get the hang of what counts as Free Food and Syns, and how to use them together.
And if you find that something isn't working for you, your consultant can help you adjust your plan so that you're still able to reach your goal.
Continued below...
What if I can't make the group meetings?
Don't worry, if you can't make the weekly meetings, or you feel a bit shy you can do it all online. Check out Slimming World's
bodyoptimise
to get all the benefits of the diet on the Internet.