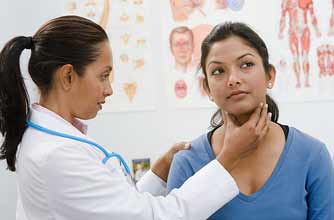 It's one thing to pick up another cold so soon after the last one, but if you genuinely think there's something wrong with you, do make an appointment with your doctor.
'A good doctor will always run a series of basic tests if he or she thinks there could be a problem,' says Chris Steele. 'These will check for
blood conditions
and
anaemia
and will also help to eliminate anything serious.'
Be specific
And Kathleen McGrath suggests that you think seriously about the particular aspect of your health that's worrying you.
'By going to a doctor and listing dozens of symptoms, it will be difficult for them to see what the main problem is. Identify the major one or two symptoms and why you're so worried about them. Maybe you have a specific illness or condition that runs in the family and your doctor doesn't know about it.'
Continued below...
Kathleen also recommends working out what it's doing to your daily life. 'If it's affecting your ability to cope, in other words you can't concentrate to do your job, you can't drive or look after your kids, then a doctor will take you far more seriously. Simply saying, "I'm tired all the time" isn't going to help the doctor or make it any easier to diagnose you.'