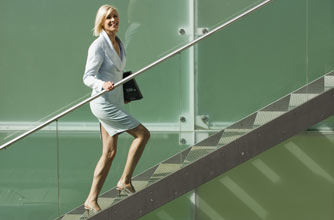 Food nutritionist Monica Grenfell shows you how to feel lighter on your feet in just four weeks!
This diet contains 1,250-1,300 calories a day, and provides steady energy and nutrients to help maintain and repair your body as you get fitter. Combine it with the walking plan on page three of this feature.
Continued below...
Guidelines to follow during the plan:
- Eat five times a day.
- Allow two hours minimum between meals.
- Never combine two meals together.
- Eat a starchy meal every evening. (Eating carbohydrates in the evening does not make you fat - carbs keep your energy steady throughout the night so that you wake up feeling ready to go.)
- Have the meals listed in any order. You can eat a salad for breakfast if you want to!
- Never have the same meal twice in a day.