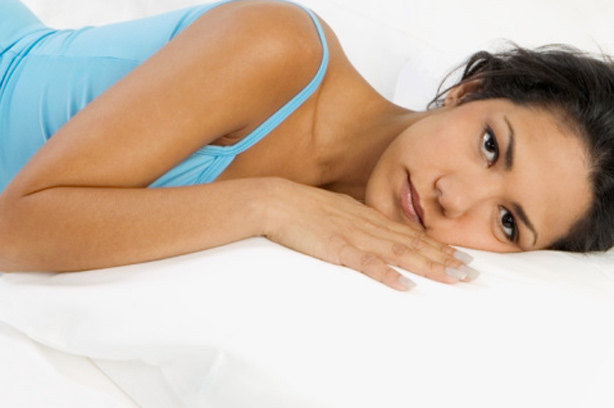 5. During foreplay, I felt a sharp shooting pain and now it hurts when I go to the loo. Could my partner have cut me, even though he has no nails?
It's possible that your symptoms are because of a minor injury to the delicate skin around the vagina caused during
foreplay
.
You should see your GP about the pain and the discomfort when going to the toilet, because you may have an infection that can be easily treated.
6. I bleed every time we have sex. What could be the problem?
There could be a number of reasons why you're
bleeding
every time you have sex and it's difficult to say what could be causing this without examining you. Any bleeding in between
periods
or following sex should be checked out, so make an appointment with your GP immediately.
7. My period is late, but I've taken a pregnancy test and it says negative. Could I still be pregnant?
This depends on how late your
period
is. If it's only a few days late and you are pregnant it may be too early for the
test
to pick up the pregnancy hormone, if this is the case I would suggest you wait for a further 2 weeks and then repeat the test.
If your period is more than 3 weeks late and the test is negative, then go to see your GP or family planning clinic.
Continued below...
There are other causes of late or missed periods, but as
pregnancy
is the most common it would be best to rule this out first.