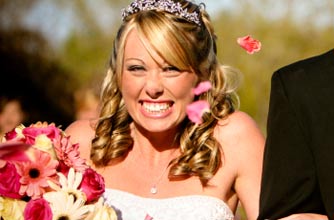 Find a dress that suits your shape, tone the bits that will be on show and then start our glowing bride diet to make sure you look your best on your big day.
Whether you're the bride, bridesmaid, mother of the bride or just a guest at a big do - the total wedding body blitz will get you looking trim for the day in question.
Just click on one of the three pictures below to get started.
Continued below...