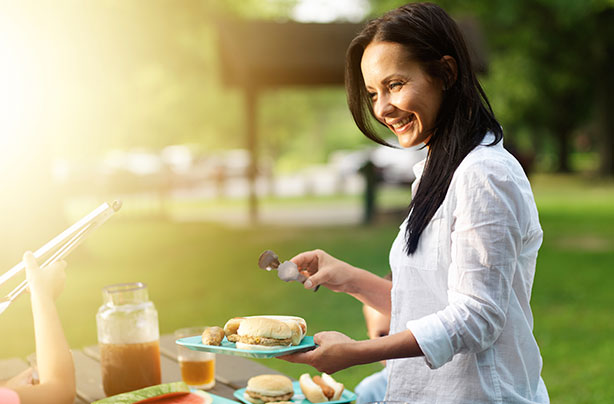 The summer is full of opportunities to indulge. We're all out and about a lot more and eating and drinking the wrong things is harder to avoid.
Continued below...
But that doesn't mean your diet needs to go down the pan! We're not talking about you pushing around lettuce leaves whilst your friends and family tuck into burgers and ice creams, oh no. You'd be surprised at the simple tips and tricks you can use to keep slim and still enjoy your summer to the absolute max!
If you're determined to keep the weight off, without missing out on all the fun, follow our tips on how to have a healthy summer.


How to stick to your diet when you're at a... BBQ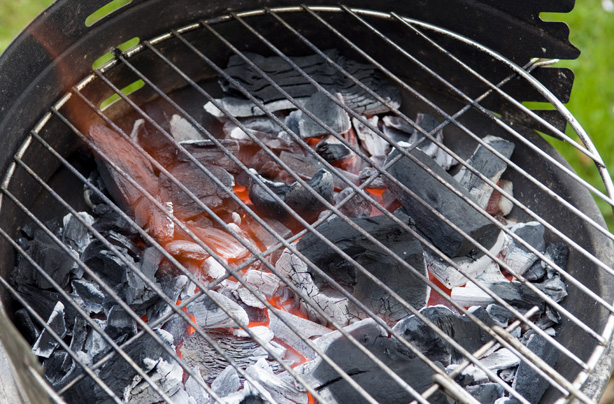 There are also 5 golden rules you can apply when throwing (or attending) a BBQ.

1. Go for chicken and fish and avoid sausages and burgers (if you're cooking, monkfish is a good choice as it doesn't flake on the BBQ).

2. Veggie kebabs don't have to be the boring option. Some ingredients you might want to experiment with are whole button mushrooms, pineapple, peppers, red onions, cherry tomatoes, courgettes, aubergines and mange tout. To give your kebabs a bit more bite, use chunks of marinated tofu.

3. Potato salad has a deceptive name! Use low-fat mayonnaise mixed half and half with low-fat salad cream to cut down the calories. Coleslaw is another 'salady' food with high fat content.

4. Marinades are often where a lot of the calories hide in barbecue food. Try using honey, lemon and a little olive oil and if you're at someone else's party, as obvious as it may sound, look out for food dripping with oil. Sitting your food subtly on a piece of kitchen paper will get rid of a lot of excess.

5. Fruit salad and low-fat yoghurt makes a tasty, seasonal dessert - just make sure the fruit is fresh as tinned sometimes comes in a sugary syrup.
Try these healthy BBQ recipes!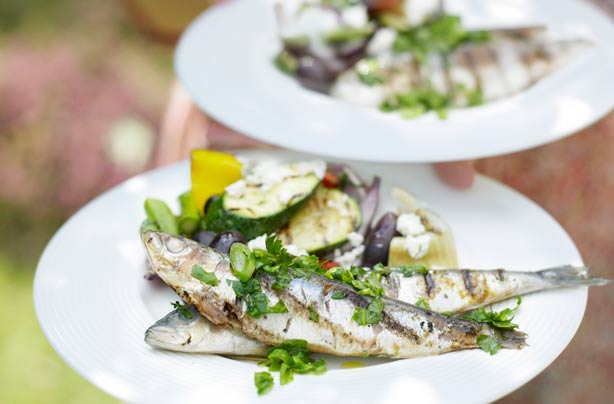 Get the recipe: Barbecued sardines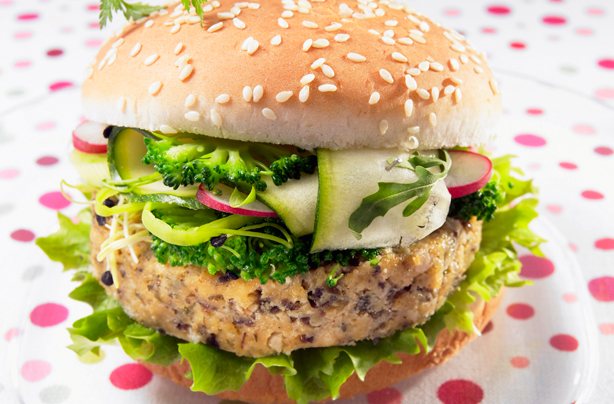 Get the recipe: Bean burgers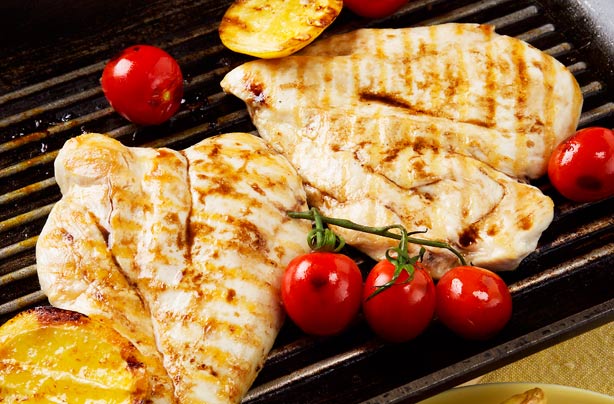 Get the recipe: Butterflied balsamic chicken
How to stick to your diet when you're at a... Wedding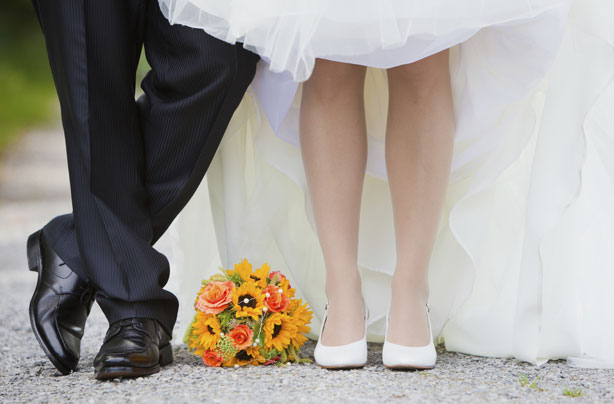 At weddings you really are the mercy of your hosts for what you get to eat and drink, and most people are going to indulge on their big day. But, here are three tips to to cut down the calorie intake.

1. Eat before you get there. Most weddings start around 2pm and if you haven't eaten lunch, by the time the afternoon canapes come round, you'll be clambering over other guests to get to them. Make sure you have your normal, healthy lunch and say no to the naughty snacks. Taking a clutch handbag can also help avoid temptation. With that in one hand and your drink in the other, there's no way you'll be able to eat anyway!

2. If served with a plate of very unhealthy food, there are a few things you can do to try and save your diet, like subtly scraping the sauce off, asking for no gravy and swapping your potato serving for extra veg with your next door neighbour.

3. Dance! If the intro to Come on Eileen doesn't get your toes tapping, just think about the fact that you can burn 260 calories an hour strutting your stuff.
How to stick to your diet when you're at a... Beer garden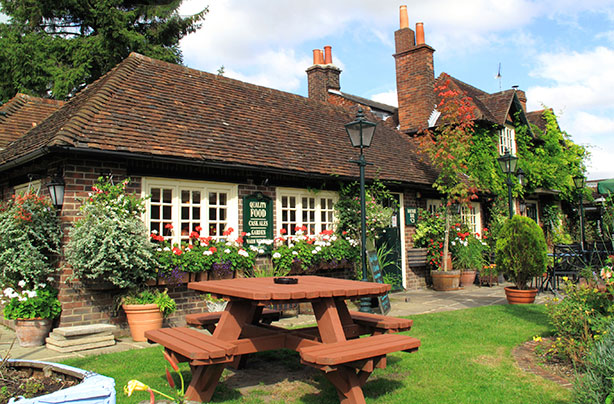 Although lots of alcoholic drinks have loads of calories (did you know one 250ml glass of wine wine has 320 calories?), you can still enjoy a glass without ruining your diet.

It's shocking how many calories we can consume without even realising, and alcohol has to be one of the worst culprits. Make sure you're clued up on exactly how many calories are in your favourite tipple so next time you're at the bar, you can make a safe choice without ruining your diet.
It's also worth asking behind the bar for low-calorie beer or cider and diet mixers if you're drinking spirits.
How to stick to your diet when you're at a... Picnic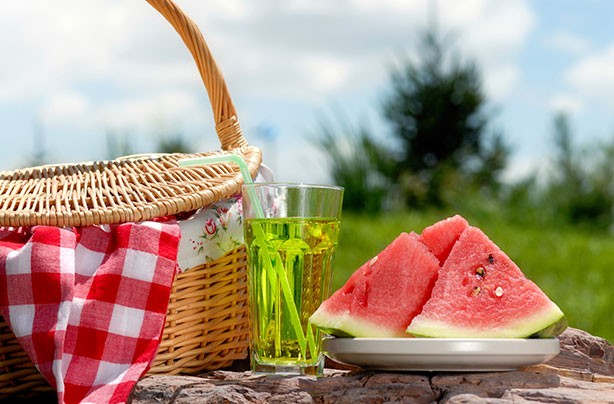 There are also a few things you can do to keep picnics healthy.

1. Swap snacks. One of the best things about a picnic is having lots of sharing food, like crisps and dips, mini sausages and chunks of French bread. There are healthier alternative for all of these. Go for carrot and cucumber sticks, rolled up vine leaves stuffed with rice and wholemeal bread rather than white. For more ideas, try using our snack swapper.

2. Keep things active. Introduce some games into the afternoon if you've got the kids with you. If it's a grown-ups only picnic, take bikes or walk to the park.
Try these healthy picnic recipes!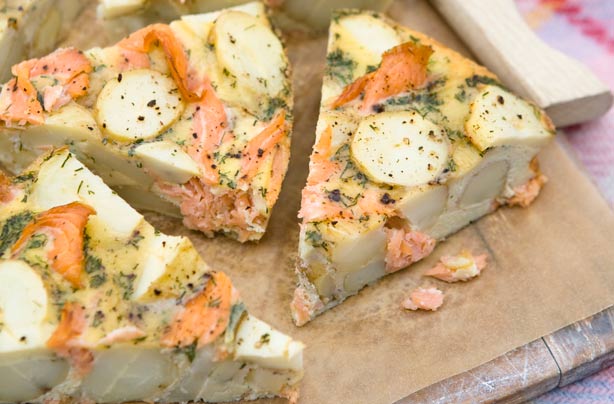 Get the recipes: Smoked salmon and potato tortilla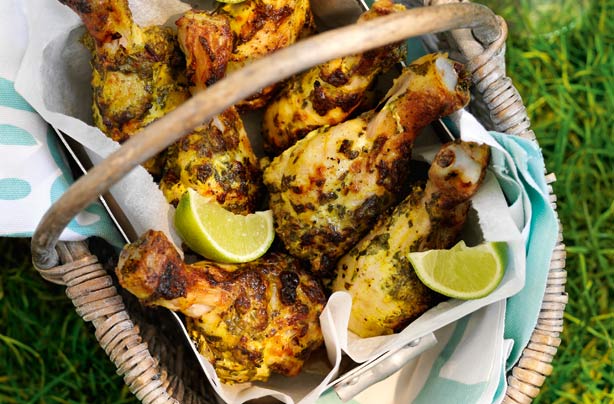 Get the recipe: Green curry chicken drumsticks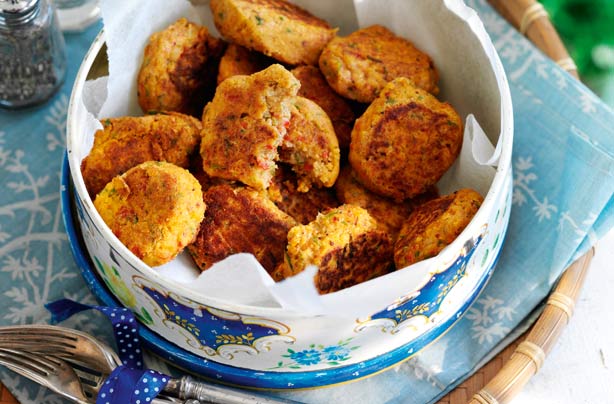 Get the recipe: Roasted red pepper and chive falafels
How to stick to your diet when you're... On holiday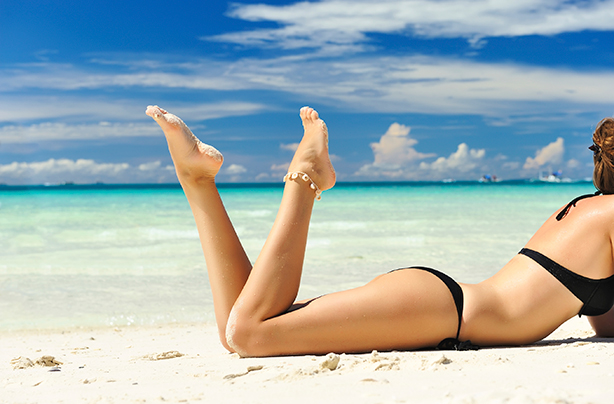 Don't you just hate it when you've worked hard on making sure you look good in your bikini only to come back from your holiday and find you've put all that weight back on again? Us too. That's why we've put together these tips on how to keep the weight off while you're away.

Eating out

Enjoying local food doesn't have to be bad for you. Check out our guide to eating healthily in some of your favourite holiday hotspots.

Spain

Go for: Gazpacho is a delicious, traditional Spanish soup made with tomatoes, peppers, onion and cucumber. It's served cold and makes a perfect lunch on a hot day. You're likely to be by the sea, so for dinner go for local fish dishes. Paella can be a healthy option if is seafood only.
Avoid: Chorizio often sneaks its way into lots of Spanish dishes and is very fatty.

Helpful phrases

Sin salsa por favor (no sauce please)
Sin nata/queso por favor (no cream/cheese please)
Es freido? (is this fried?)
Con ensalada en vez de patatas fritas (with salad not chips please)

Greece

Go for: Greek salads without the feta or dressing, vegetable dolmades (veggies packed into rolled up vine leaves) and hummus or tzatiki with carrot or cucumber sticks. For dessert you may find grilled fruit and yoghurt on the menu, a healthy sweet treat.
Avoid: Taramasalata as it's very high in fat, as is moussaka (because of all the cheese).

Helpful phrases (We've spelt the words out as they sound as the Greek alphabet has lots of different letters we don't understand!)

Xoris saltsa parakalo (no sauce please)
Xoris krema/turi parakalo (without cream/cheese please)
Einai tiganito? (is this fried?)
Me salata anti gia tiganites patates parakalo (with salad not chips please)

Italy

Go for: Tomato salads, minestone soup and pasta dishes with tomato sauce. Try a sorbet for dessert - although these are high in sugar, the fat content is often low.
Avoid: Pesto and cream-based pasta sauces including tagliatelle. Italian ice-cream comes in more flavours than you can imagine, but try not to have it after every meal!

Helpful phrases

Senza salsa per cortesia (no sauce please)
Senza crema/ formaggio per cortesia (without cream/cheese please)
E fritto? (is this fried?)
Con insalata invece di patate fritte per cortesia (with salad not chips please)

France

Go for: Mussels (in tomato not cream sauce), French onion soup and green salads.
Avoid: Garlic bread, the cheeseboard and pastries.

Helpful phrases

Sans sauce s'il vous plait (no sauce please)
Sans créme/fromage s'il vous plait (without cream/cheese please)
C'est frit? (is this fried?)
Avec salade au lieu des frites s'il vous plait (with salad not chips please