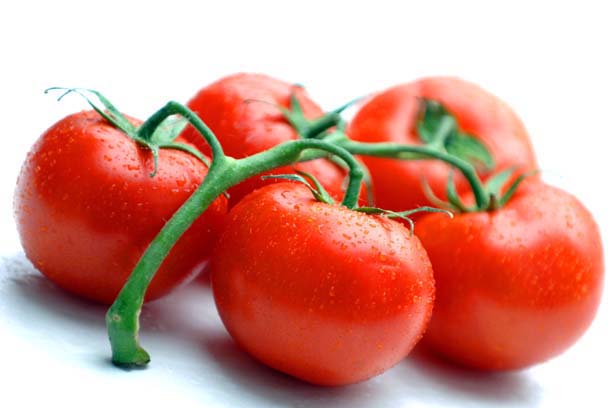 Watermelon is great in August and refreshing in the heat - plus it's really low in calories! August is also a great month for fruit, such as cherries, strawberries, raspberries, gooseberries, figs, plums and damsons. So if you've got a sweet tooth swap fattening chocolate for fruit to lose weight.
Breakfasts
Low-fat Greek yogurt with a tsp of honey and 2tbsp of fresh strawberries and raspberries.
A bowl of muesli with fresh seasonal berries of your choice.
Wholegrain cereal with a large handful of gooseberries, blueberries and redcurrants with a tsp of honey.
4 grilled tomatoes on two slices of wholemeal toast.
4 grilled figs with 2tsp of honey and a dollop of low-fat crème fraiche.
Score the top of the figs in a criss-cross cut, pull apart a little and drizzle the honey over the figs. Grill until the figs are lightly toasted. Serve hot with the crème fraiche.
Continued below...
Lunches
Tuna and sweetcorn salad. A bowl of mixed berries of your choice with a small pot of low-fat Greek yogurt and a tsp of honey.
Reduced-fat feta cheese, tomato and fresh basil salad with brown rice 2tbsp of stewed gooseberries and a small pot of low-fat custard.
Watercress soup with a toasted brown roll and 1 large scoop of fruit sorbet
2 small egg omelette with grated courgette and sweetcorn and a side salad. A handful of fresh raspberries with 1 scoop of reduced calorie vanilla ice cream.
Dinners
Where to next?
-
Choose a diet - we've got over 75!
-
What's your BMI?
-
Take our quiz and find your perfect diet
-
Get easy exercise tips and ideas
-
How big is a portion of fruit and veg?
-
Find out more about seasonal eating
-
What does celebrity chef Gregg Wallace say about eating in season?