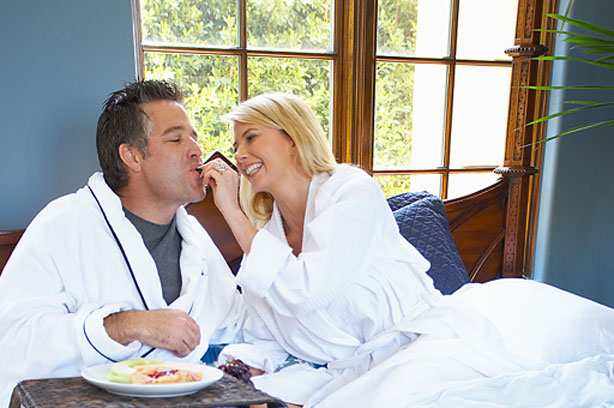 Continued below...

Every week we bring you expert advice from Woman's Weekly's health expert Dr Melanie Wynne-Jones, a GP from Stockport with 26 years' experience. This week she answers your questions about sexually transmitted infections (STIs) and coccyx pain.
Q I'm thrilled to be in a new relationship now I'm older, but I'm wondering if I should suggest we use condoms during sex.
A One of the pluses of sex as we get older is that we no longer need to use contraception to guard against pregnancy (you should be safe after 12 months if your periods stop after the age of 50, and after two years if they stopped before you were 50).
But it's easy to forget about sexually transmitted infections (STIs), especially if we haven't "dated" for many years. In fact, teenagers are twice as likely to be aware of the risks as the over-45s, according to a Royal Pharmaceutical Society of Great Britain survey, which found that one in five 45-54 year-olds had had unprotected sex with someone other than a long-term partner in past five years. But STI rates are rising fast in the over-45s.
So yes, I do think you should suggest using condoms, as either of you could unknowingly be carrying an STI, such as chlamydia, from a previous relationship, although this discussion may not be easy. Some couples arrange to be tested simultaneously at a genito-urinary medicine clinic first, to show each other that all is well, and so that they can then have unprotected sex without worrying.
For details of your nearest clinic, call NHS Direct on 0845 4647.
Q I fell on my bottom several weeks ago and it still hurts - can I do anything about it?

A Your coccyx is the knobbly bit ("tail") at the bottom of your spine. It can get displaced or even fractured by a hard fall (or during childbirth), and early treatment is best, although it's not too late. See your GP as you may need an X-ray or MR (magnetic resonance) scan, and ultrasound treatment, physiotherapy or a steroid injection.
Coccydynia or pain in the coccyx, can also be caused by sitting on hard surfaces, exercise such as cycling or rowing, or if nearby muscles or the spine are strained.
This is because the coccyx helps to anchor the pelvic-floor muscles and the muscles connecting the spine to the hip, so sitting or getting out of a chair will be painful.
Try sitting on a soft cushion or chair, leaning slightly forward to take the pressure off your coccyx, and avoid sitting or driving for long periods. Wear flatter shoes to relieve strain, and looser clothing as seams in tight jeans can press on your coccyx. You can also use heat or ice packs (wrapped in a towel) or painkillers such as paracetamol or ibuprofen - check with your pharmacist first.
Advice given here is for general information only and is correct on date of publication 09/06/09 but may be subject to change. Please seek help from your own GP if you have a medical problem.
There's more expert health advice in this week's Woman's Weekly, on sale every Wednesday, only 82p! Subscribe today to Woman's Weekly and get 20% off!