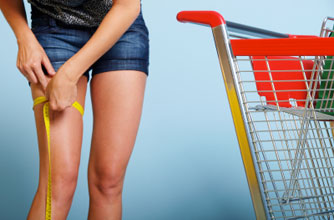 No time to prepare special meals when you're dieting? Now you can buy all you need, ready made, in one shop with food nutritionist Monica Grenfell's expert help.

How it works
Choose meals from the lists on the following pages - each one is ideal for lunch boxes or microwaving - and stick to 1,200 calories a day. Plus, you can have wine! Follow for five days and you'll lose 3lb.


To drink
Tea, coffee, water or flavoured water (with lemon or orange slices) as often as you like.
- Drink at least half-a-pint of skimmed milk a day.
- Feel free to vary meals to suit.
Your diet plan
Choose meals from the options and follow the diet for five days:
Breakfasts
- Snack pot of grapefruit segments
+
individual (from variety pack) mini box of Rice Krispies
+
250ml skimmed milk
+
1tbsp of
blueberries
= 192 calories
- Innocent smoothie,
mangoes
& passion fruits
+
Go Ahead! cereal bar
= 267 calories
- Individual mini box Cornflakes
+
250ml skimmed milk
+
2tbsp
raspberries
= 165 calories
- Yop Raspberry Drinking Yogurt
+
Jordans Frusli bar
= 195 calories
- Pot of grapefruit segments
+
Oatso Simple sachet, made with 200ml skimmed milk
= 220 calories
Continued below...
- Oatso Simple sachet, made with 200ml skimmed milk
+
banana
, chopped
= 273 calories