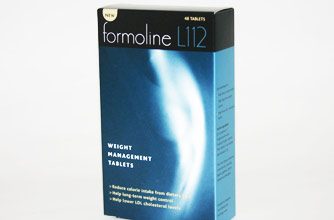 These pills promise to reduce your overall calorie intake from dietry fats, basically meaning you digest less fat.


Formoline L112 Weight Management Tablets are around £30 for 48 tablets. Take 2 twice a day with meals.
Type: Fat binder


How does it work?
The tablets contain a natural plant fibre which, according to manufacturers, absorbs some of the fat in the food you eat.
Continued below...
Where can I buy them?
Large chemists and health food stores.
What are the pros?
It might help to lower cholesterol levels.
It's fairly inexpensive compared to the other diet pills on the market.
What are the cons?
The scientific jury is still divided about the active ingredient in Formoline L112. Some believe stomach acid breaks it down before it can absorb fat, others believe it can bind to fat and remove it from the body.
Not suitable if you're sensitive or allergic to shellfish.
Expert verdict
Nutritionist, Carina Norris says: 'This might have a small effect, particularly if you combine it with a low-fat diet. But at the end of the day, it's the food you eat (and don't eat) that's going to be the main thing determining how much weight you lose.'
For more information on other diet pills, follow the links below...

Alli
Appestat
Raspberry Ketones
Metasys®
Green tea extract
Adios Max
Slim Nite