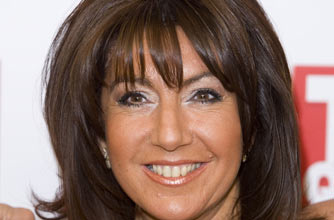 Do you have strong eyebrows, unwanted facial hair or dry skin? Your diet and skincare should all be aimed at getting more hydrated.
Jane McDonald
Eve says: It looks like Jane has a problem with her stress-regulating adrenal glands, so there's a hormonal imbalance.
This means she's a real fight-or-flight type, swinging from worrier to warrior. She demands perfection of the people she works with, and her face reveals that while she conveys strong emotions when she sings, she holds her own in check.
Her 'pipes' can get furred, so an intestinal tonic is a good idea - 1tbsp of cider vinegar with 2tsp of Manuka honey in boiling water taken daily would get them sparkling.
Continued below...
Good to try:
Hormonals need hydration. Use face oils and add soya and linseed to your diet to balance your hormones.
Cold Milled Flax Seeds, from Holland & Barrett