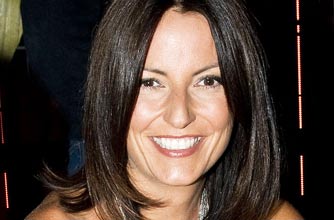 Can you really boost your skin, reduce wrinkles, and lose 7lb in two weeks? You can with food nutritionist Monica Grenfell's delicious diet plan. You'll be following in Davina McCall's shoes, who sticks to a strict rule of eating only fruit between meals, and we love her skin!How it works
5 secret ingredients:
Our skin is continuously renewing itself - the peak time being when we're asleep. Eating lots of fresh fruits and vegetables, nuts, seeds, fish and wholegrains boost our skin, but it's the five essential nutrients and compounds found in these foods that really do the business.
1. Lycopene
Powerful red lycopene safeguards the skin against damaging UV light (you don't have to sunbathe to be struck by these aging rays).
Food heroes:
Tomatoes
, pink grapefruit
2. Vitamin A
Dry, flaky skin suggests you lack
vitamin A
. Go for bright orange-coloured foods, which contain carotenoids - wrinkle-fighting plant pigments.
Food heroes:
Sweet potatoes
, Vitamin C helps form healthy collagen, which keeps our skin firm and wrinkle-free.
Food heroes: Red and orange strawberries, vitamin E is essential to lower skin damage caused by UV rays, late nights and stress.
Food heroes: Wheatgerm, vegetable oil,
eggs
, almonds
Continued below...
5. Essential fatty acids
Omega-3 and -6 fatty acids are necessary to form healthy cell membranes, so your skin won't flake and split or suffer thread veins.
Food heroes: Olive oil