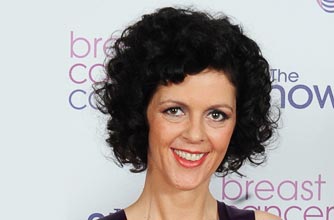 Nothing is more reassuring than hearing other women's stories, so we've asked you to share your experiences of breast cancer with us
Lisa Kruse (pictured) explains how diet and regular exercise helped her
through cancer
Sue Hadfield tells us
what it was like to live with cancer
Ann Gould shares her story:
'I didn't expect breast cancer, but it's made me learn a lot about myself and life'
goodtoknow's Anna tells us why
breast cancer is close to her heart
Have you or someone close to you been affected by breast cancer? Leave a comment below or email us at
goodtoknow@ipcmedia.com
with your stories.
Where to next?
-
10 small things that can save your life
-
10 symptoms you should never ignore
-
Old wives tales: Fact or fiction?
Continued below...
Cancer charities
-
Breast Cancer Care's website
-
Cancer Research UK's join the fight website