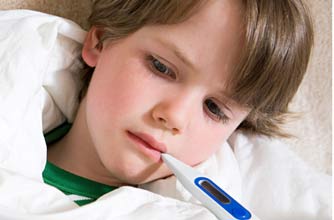 Q: Should I avoid busy spots like the trains and buses in rush hour, or shopping centres and supermarkets?
A: Remember that the chance of you or someone in your family being infected is slim so there's not much point in dramatically changing your daily routine. However swine flu is contagious and spreads in the same way as ordinary flu so just take sensible steps to reduce your risk like frequent and thorough hand washing with soap and water or hand disinfectants if you are out and about. Read our
hand-washing tips here
Q: Should I wear a mask on the tube or bus?
A: We've all seen pictures from Mexico of people wandering the streets wearing masks, but you don't have to. Professor John Oxford, a virologist at top London hospital, The Barts and the London, says 'really there's very little evidence that masks offer much protection against swine flu. But health workers who come into contact with potential sufferers, have been told to wear respirator masks'.
Continued below...
Q: Who is more at risk? Me or my kids?
A: Unlike normal flu, it seems that age and general health might not be a factor in getting swine flu. So, if you're young and fit, you could still be at risk, like everyone else aged between 6 months and 65. That's because, like the SARS and avian flu outbreaks, it's thought that the problem isn't the virus itself but the way your body responds to it. There are some groups of people who are particularly at risk, like those with weakened immune systems (eg cancer patients or people with HIV/Aids) and pregnant women. Read our
swine flu advice for pregnant women