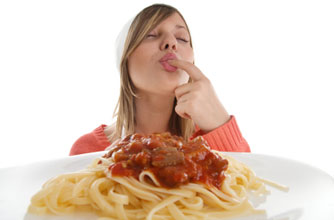 One more sleep to go!1.
Eat plenty of food and drink the night before the race and get some rest. Eat your evening meal reasonably early. A good portion of
pasta
with tomato sauce or a
rice
dish, nothing too rich, will help you stock up on extra carbs.
Continued below...
2.
I recommend eating carbohydrate rich foods like pasta, rice and jacket
potatoes
in the three days leading up to the run. Don't eat anything different, now isn't the time to sample new dishes, wait until after the run.

3.
Sort your play list. Download plenty of soundtracks that will motivate and inspire you during the race.