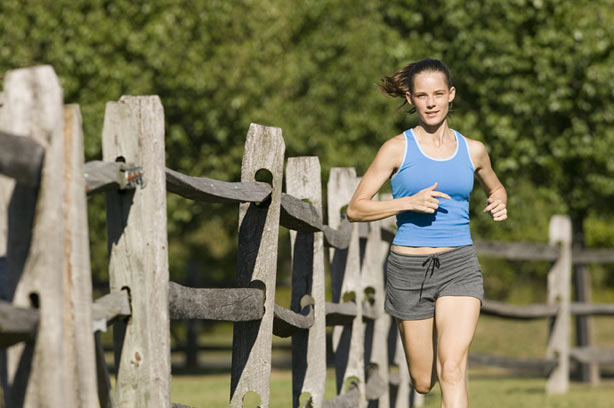 The big day1.
Don't eat too much on the morning of the race. Eat your
breakfast
a good two or three hours before you run. I tend to have either a bowl of porridge with banana, made with half rice, oat or soya milk half water (just because I find it more gentle on my stomach before I run). Or wholemeal toast with jam and natural yoghurt. A cup of boiled water plain or with a slice of lemon is very soothing and helps relax race day nerves. Try out whatever you choose to have for your race day breakfast before some of your training runs.
2.
Familiarise yourself with the course. It's good to prepare yourself mentally for what is ahead. Just remember to relax and enjoy the run as much as possible as you will be so glad you did it afterward and wish you had taken in the sights and atmosphere more.
3.
Don't start off too quickly, pace yourself. Don't worry if you feel like everyone is overtaking you at the start. Everyone runs faster at a race and many people run out of energy too quickly, then struggle the rest of the run. You go at your own pace and when you get to half way and you feel comfortable maybe then step it up a bit, try and save a bit of energy for a sprint finish, you want to look good at the end!
4.
Stay focused and keep energy levels high. Keep sipping your water or energy drink to keep hydrated. Remember your personal reasons for taking part.
Continued below...
Nell ran at the Royal Parks Foundation Half Marathon using the
Nokia Sports Tracker