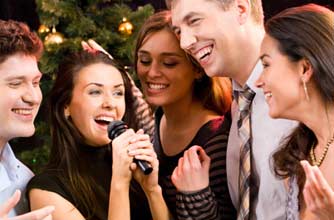 It's near impossible to be healthy over Christmas, so instead of missing out on all the treats, why not get your body ready for festive party food and booze with our two-week pre-tox plan?
Continued below...
Follow our meal and snack suggestions and you'll get more than your
five-a-day
of fruit and veg. They're packed full of
superfoods
that will boost your
immune system
, get your
skin glowing
and will even help you lose a bit of weight so you can fit into your little black dress for all those Christmas parties.