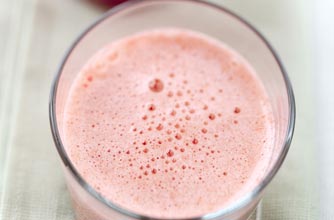 Start every day with a cup of boiled water with a pinch of paprika and the juice of a whole lemon in it.
The water and lemon are a great way to flush out your system and give you a vitamin C injection and the paprika gives your metabolism a kick-start.
For your breakfast have one of our seven
smoothies
every day. Try lots of different flavours from our list as different fruits and veg have different vitamins and it's good to get a variety.
Continued below...