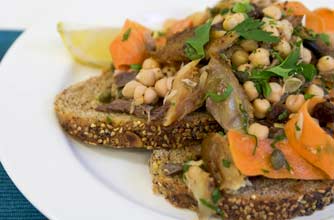 Try and have two fish, two meat and three vegetarian lunches a week. Our superfood lunches are packed with goodness and low in fat and calories.

Lunch is the easiest meal of the day to slip up on if you're trying to eat healthily, as lots of us grab a bite to eat when we're on the run or we skip lunch and pick on crisps and biscuits throughout the afternoon.


The meals in this plan all take around 15 mins to throw together and can be prepared the night before, so work well if you take your lunch into work or just don't have much time to prepare food during the day at home.
Continued below...