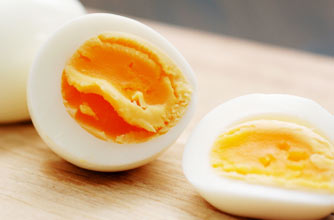 Avoid all soy products as these can irritate the thyroid and inhibit weight loss.
The following timeline shows a typical day on the Leptin Diet. Make sure you stick to the timings and remember, absolutely no snacking!7.00am
Two boiled eggs and a piece of wholemeal toast for
breakfast
. A high protein breakfast will keep your blood sugar levels steady and reduce the temptation to snack.
1.00pm
Have a
healthy soup
and
salad
for
lunch
.
We've got 100s of recipes for you to choose from like this delicious
tomato soup
.
Remember to try and avoid eating lots of carbohydrates at lunch, as it will make you more likely to have a sugar crash mid-afternoon which could lead to snacking.
7.00pm
Have a healthy
stir-fry
,
rice dish
or
seafood meal
for dinner.
We've got loads for you to choose from like this
citrus salmon dish
or this
skinny tikka masala with rice
. Make sure you eat your last meal at least three hours before you go to bed.
Where to next?
Continued below...
100s of stir-fry recipes
Soup recipes
Healthy eating recipes
Low carb recipes