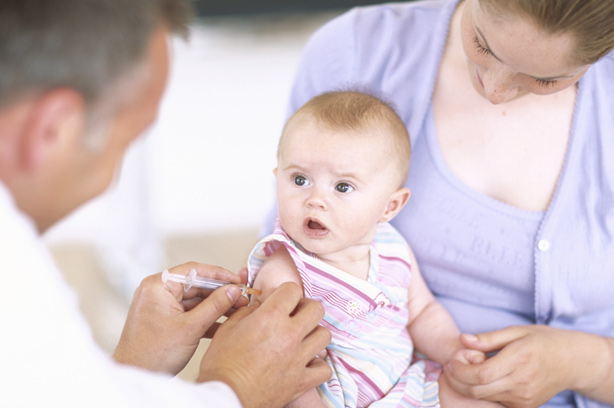 If you're worried about what vaccines your little ones should be having - here's a simple checklist of the vaccines that are offered to everyone in the UK free of charge on the NHS, and the age you should have them.
2 months old
Possible side effects
After the injection, your baby may have some side effects, but these are usually mild: Your baby may be a bit miserable for up to 48 hours, they could also develop a mild fever and a small lump where they had the injection. This may last for a few weeks but will slowly disappear.
3 months old
5-in-1 second dose, and meningitis C. The meningococcal vaccine protects your child against meningitis and septicaemia (blood poisoning) caused by meningococcal group C bacteria. It does not protect against meningitis caused by other bacteria, such as meningococcal group B bacteria, or by viruses.
Possible side effects
Side effects can include irritability and mild fever (affects about one in 20 babies).
4 months
5-in-1 third dose,
pneumonia second dose, and
meningitis C second dose
Around 12 months
Meningitis C third dose, and
hib (fourth dose).
In the video below, divided into two parts (see the next page for part 2), family expert Dr Miriam Stoppard talks about whether parents should immunise their children, the fears many have, and how they can make the process less stressful for their child.
Continued below...