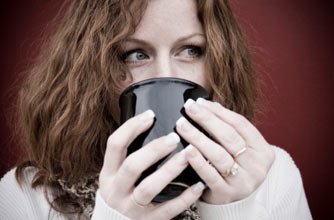 Caffeine causes surges and dips in energy levels.
The low we feel after the buzz of a caffeinated drink can make us crave food.
Continued below...
Try to limit tea and coffee and swap some of them for herbal alternatives like green tea, white tea and decaf tea and coffee.