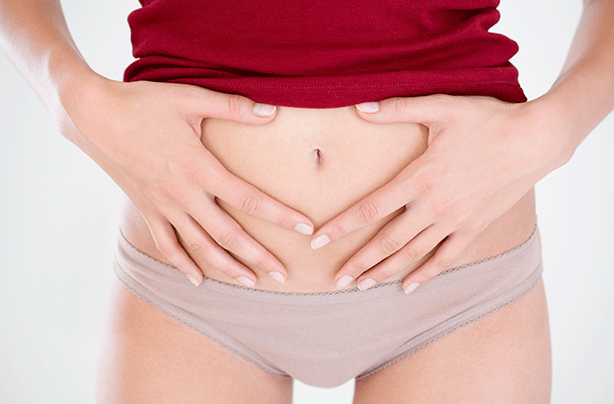 According to research, only 3% of UK women feel confident about spotting ovarian cancer symptoms.
Ovarian cancer affects almost 7,000 women a year - making it relatively low in comparison with other cancers. However, survival rates are also fairly low - around 4,400 women die from it each year - and the five-year survival rate for ovarian cancer is just 46%.
Ovarian cancer is sometimes nicknamed the 'silent killer' - but symptoms do exist, it's just that they're not very well known.
There are four main ovarian cancer symptoms that you need to be aware of:
Ovarian cancer symptoms
1.
Persistent stomach pain
2.
Persistent bloating
3.
Difficulty eating/feeling full more quickly
4.
Needing to urinate more frequently
You may also notice an increase in back pain, changes in bowel habits (particularly becoming either more or less frequent), and extreme tiredness for no obvious reason.
If you experience any of these symptoms regularly, you should see your GP. It can run in families, so let your doctor know if there are two or more cases of ovarian or
breast cancer
in your close family.
What should I do if I'm worried?
As with anything, if you're worried the first thing you should do is speak to your doctor. The key is to not ignore your symptoms and be persistent if you think something is wrong.
There's no routine screening for ovarian cancer so your doctor might give you an internal exam, refer you to a gynaecologist or refer you for a scan if they think you need it.
Remember, ovarian cancer is rare - so don't panic if you're experiencing some of these symptoms. It's likely that something else is causing them, but it's important to get ovarian cancer ruled out.
Other conditions that cause similar symptoms to ovarian cancer include irritable bowel syndrome, ovarian cysts and polycystic ovary syndrome.
I have ovarian cancer - what now?
Your medical team will advise on the best course of treatment for your needs, depending on factors such as where your cancer is, how far it has spread, what type of cancer it is, and your general level of health and fitness.
The main treatments for ovarian cancer are chemotherapy and surgery, but not everybody will have both, and other women with ovarian cancer may be undergoing different treatments to you, depending on the stage and area of their tumour.
Don't be afraid to ask your healthcare professionals as many questions as you like about your treatment and subsequent recovery. There are also many charities, including Cancer Research UK, Target Ovarian Cancer and Ovarian Cancer Action, that you can turn to for further support and advice.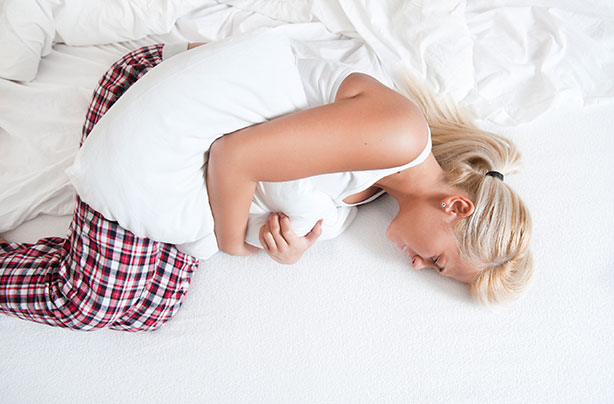 Real life: 'I've been given the all clear after ovarian cancer'
Here Paula Larratt, a social worker from Kettering, Northamptonshire, recalls her experience with ovarian cancer...
'I hadn't got a clue there was anything wrong with me when I was diagnosed in 2002. I was on holiday in Tunisia with my best friend Jackie when I got serious stomach ache. I was rushed to hospital where doctors told me my appendix had ruptured causing peritonitis. They had no choice but to operate.'
'When I woke up, doctors had removed my appendix - and my right ovary. I'd had a tumour on it, the result of ovarian cancer. I was so shocked, especially as I'd had no idea there was anything wrong with me. I'd said to Jackie just a few days earlier that I felt full even though I hadn't eaten anything. I know now that is one of the signs but at the time, it hardly seemed worth mentioning.'
'Back in the UK, doctors also found a 10cm tumour on my left ovary. They told me I had Stage 3 cancer, with Stage 4 being the worst kind. I had another operation to remove that tumour and had a full hysterectomy at the same time. I was 38 and didn't have children but I understood it had to happen to save my life.'
'The op was successful but I was warned that even with chemo, I might not make it, especially when a biopsy showed the cancer had spread to my liver and bowel. I had 9 cycles of chemo in all, lost my hair and felt dreadful. Even after that, I was told the cancer often comes back within 2 years.'
'But I kept positive and made it past then. I even kept working as a social worker. It's been a tough few years but in July 2007, I reached the five-year mark and was finally discharged from hospital with the all-clear. Even now I can hardly believe it and I'd like to give hope to other women diagnosed with ovarian cancer.'
Continued below...
'Things to look out for are feeling full when you haven't eaten or a swollen stomach. Basically, know what's normal for you and don't be scared to ask a doctor if you're worried about something. It could save your life.'