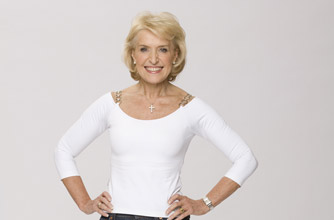 Your favourite weight loss and exercise guru, Rosemary Conley, has created a 28-day diet. On average, dieters can expect to lose 14lbs after the four weeks.
The idea is simple. You consume 1200 calories a day for the first two weeks, 1400 for the second two, then you use the personal calorie allowance chart to find out what your daily intake should be for your weight and height and this is what you stick to. This final stage is to make sure you don't put the weight back on again.
Continued below...
Rosemary's plan includes recipes, snack ideas and daily exercise routines, so you don't have to do too much thinking!