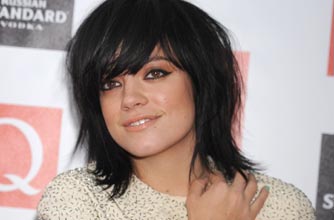 Hypnotist Susan Hepburn, who helped Lily Allen drop from a size 14 to a size 8, says that her Hypnodiet re-programmes the brain to have a healthy approach to eating and exercise.
The new way you think means that you never have to diet, no foods are forbidden and there's no calorie-counting. Bliss!
The fabulous thing about
weight loss hypnotherapy
, is that once you're 're-programmed' you'll be able to enjoy your food, guilt-free and actually look forward to working out.
'After the hypnotism, I want to go to the gym every day, otherwise I feel really bad. I just want to get more toned and healthy. I feel really good about everything at the moment - I've never been happier.' Lily Allen
Continued below...
If, like us, you can't afford the £275 an hour Susan charges for one-on-one sessions, you could buy the book with a free CD for our
special offer price of £8.99
(normally £10.99). First off, take our quiz to see if the diet could help you, then read our feature to see how it all works.