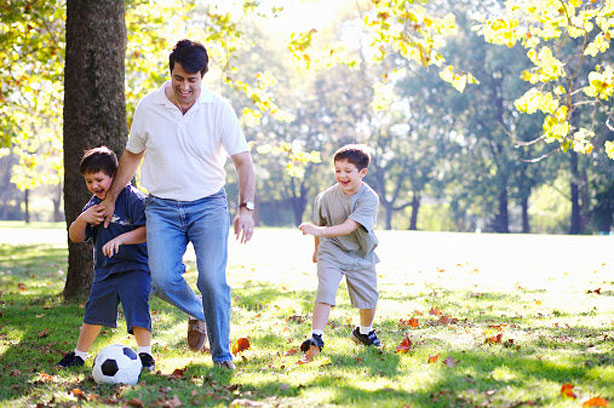 Watch together
The government's Change4Life adverts are a fun way to show kids how important it is to be healthy. They're a good place to start – then ask your child if they want you to help them get fitter or healthier. If they're not interested, don't worry - tell them that you think it's important and then start helping them make those changes anyway.
Don't blame or shame
It's tough for today's kids to make healthy lifestyle choices. Don't use words such as 'lazy' or 'greedy' as this will erode their self-esteem.
Be positive
As a parent, you'll know that serious problems are usually best solved by a sense of fun and creativity. There are now plenty of fun programmes out there to help you and your child learn together how to look after the family's health.
Where to next?
Continued below...
10 ways to stop your kids getting overweight
Join a local MEND programme
100s of healthy family recipes