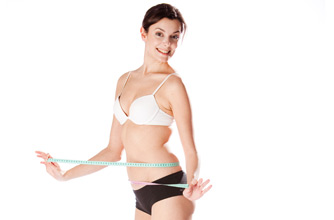 Weight Watchers is one of the most famous diets around, and they caused quite a stir at the beginning of the year when they announced they were ditching their well-known points plan in favour of a new plan based on ProPoints.
For an outsider, this might sound like a small change, but lots of long-standing members of
Weight Watchers
were confused by the change, as they'd got to know the old system so well.
However,
Weight Watchers
insists that the new system is based on the newest science and takes into account how the body processes food. They say that weight gain is down to a lot more then just counting calories, so their new plan works out points based on carbohydrate, protein, fibre and fat.
At the moment,
Weight Watchers
has 2 million members in the UK and it's been supported by lots of experts, who say that the weekly weigh-ins and support are a great way to keep people on track with weight loss.
What is the Weight Watchers ProPoints plan?
ProPoints
is the latest plan from
Weight Watchers
. It's similar to old
Weight Watchers
plans as all foods and drinks still have a points value. It also still encourages its members to do exercise.
However, the points value of all food and drink has changed, and the amount of points you get each day has also changed. If you've been a member of
Weight Watchers
in the past, you'll find that the new plan is quite different.
How can I do the Weight Watchers ProPoints plan?
You can be an
online member
or you can go to regular
Weight Watchers
meetings.
If you choose to be an online member, the
Weight Watchers
website has all sorts of resources to help members - you can track how many
ProPoints
you've got left, track the exercise you've done and calculate the amount of
ProPoints
in whatever you're eating.
If you decide to go to meetings, you'll get weighed and discuss different issues with your leader, such as why you're overeating, strategies for dealing with special events like birthdays and easy ways to fit exercise into your lifestyle.
Continued below...
What happened to the Weight Watchers Discover plan?
The
ProPoints
plan has overtaken the Discover plan, so if you join
Weight Watchers
now, all the material you get will be based on the
ProPoints plan
. The information on the website is all up-to-date as the
ProPoints
plan too.