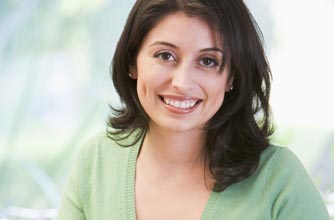 Every food or drink is given a ProPoints value. You get an allowance of ProPoints every day to use however you like. How many ProPoints you get depends on several factors, including your age and your weight.
So far, this is the same as how the old
Weight Watchers
plan worked, but the difference is that you can't carry points over to the next day. With the old plan, you could save up lots of points for the weekend if you wanted to. However, with the
ProPoints
plan you also get a weekly allowance of 49
ProPoints
as well as your daily allowance. You can spread these across the week or use them all in one day if you prefer.
You can also earn extra
ProPoints
through exercise, which can then be spent on food or drink.
With the old
Weight Watchers
plan, points were calculated using calories. They now take a lot more into account and are based on protein, carbohydrate, fat and fibre - and take into account how full and satisfied a food or drink makes you feel. A food that is high in fat but won't keep you satisfied for long will have a high ProPoints value.
What are the benefits of the Weight Watchers ProPoints plan?
The
ProPoints
plan aims to help you change your behaviour towards food and exercise, so you'll be able to lose weight and keep it off long-term. It's a really flexible plan so you can fit it around your lifestyle, you'll get loads of ideas for recipes and the ready meals and snacks from the
Weight Watchers
range are handy if you're always on the go.
It will also help you if you struggle to stay motivated on diets, as the weekly weigh-ins will be a good motivator and you'll have support from your leader if you go to meetings.
What are the drawbacks of the Weight Watchers ProPoints plan?
Like all diets, it requires motivation for you to stick to it. But you'll have plenty of support and attending the meetings can really help you.
Continued below...
How much weight can I lose?
If you follow the plan you'll lose a healthy and sustainable 2lbs per week. How much you'll lose overall varies from person to person and will depend on how much you have to lose in the first place. But every year,
Weight Watchers
has loads of success stories from people who've lost several stone or more.