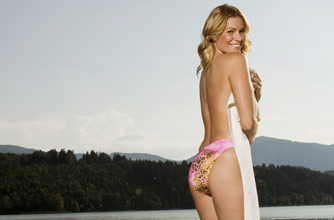 Continued below...
Pippa Middleton won't be the only one with a perky behind thanks to Monica Grenfell's new diet and an easy pilates move to lose 3in and 10lb in 14days.
The Diet
To target hip and bum weight loss follow these three rules:
Eat plenty of plants
Wheat, vegetables, oats, pulses and fresh fruits provide fibre, vitamins, minerals and water. About 80% of a plant is made up of water.
Ban alcohol
For a natural detox and smooth derriere
Eat meat only once a week
Meat is digested slowly and can hamper weight loss