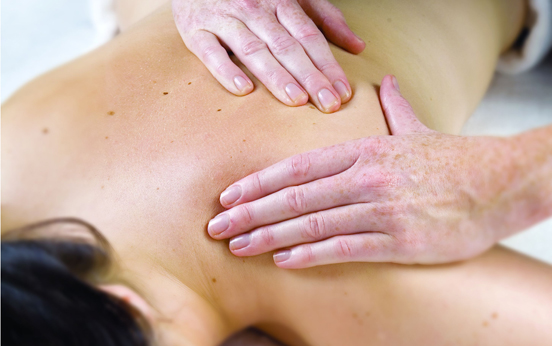 Continued below...
What is it?
Ayurveda, translated as the "science of life," is a system of medicine that combines various therapies including diet, exercise, yoga, massage and herbal preparations, to restore harmony and balance within the body. Controlling these different aspects of your life means that you can create a healthy balance to make sure that you live a long and healthy life.
How does it work?
The theory behind Ayurveda is that each person is born with a body constitution that you can't change. So, it's all about making sure we aren't affected by the things around us (that create an imbalance), to make sure we are simply working with our body constitution.
The main approaches are:
Food
Herbs
Massages
Yoga
Lifestyle
There is also a lot of focus around what we put in our body, and looking after our 'digestive fire'. This 'fire' is seen as our body's 'sun' so everything should be centred around keeping the fire strong so it burns for a long time. To do this, one step to take is to avoid drinking or eating really cold foods.
Integrating small bits of the Ayurveda lifestyle into yours can make a big difference. Even if you're a busy mum, with little time (and money!) you can take this lifestyle on by making small changes and you'll notice the difference.
What conditions can it treat?
It's good for keeping your body strong and healthy (the average life expectancy of someone living the Ayurvedic lifestyle is 100 years old) and it helps to treat the imbalance that cause illnesses rather than the actual illness. The treatment of this imbalance has been known to treat conditions like: asthma, insomnia, digestive problems, headaches, ulcers, skin conditions, depression, high blood pressure, arthritis and menstrual difficulties - plus it's great for anti-ageing the skin.
Can I have it on the NHS?
Whilst at the moment Ayurvedic treatments and products aren't available on the NHS, it has come to doctors' attention and they are becoming a lot more aware of what the lifestyle changes can do. Although it is by no means meant to 'replace' modern medicine, including some of the lifestyle changes can have real health benefits.
How much does it cost?
A lot of the Ayurvedic lifestyle is free as it's all about making changes to your daily routine that will benefit your health in the long run, for example taking a hot shower or exercising more. There are some products that complement the lifestyle, including cold press sesame seed oil and ginger and lemon tea. If you can afford it, getting regular massages is recommended as it helps to remove toxins from your body.
Changes you can make today:
Start the day with warm water or ginger and lemon tea.
Treat yourself to a massage.
Eat warm and cooked food as often as possible.
Exercise - it helps the digestive system to work well.
Use natural and organic products on your skin as much as possible - they might cost a little more, but they'll last longer and you'll see the change in no time.
Eat turmeric - try one of these delicious recipes that include it, or you can take a capsule. It will help with skin problems, from eczema to psoriasis.
Use cold press sesame seed oil (if the oil can be warm, even better) - apply it all over before you have a shower every day. It's great as it helps the toxins come out of the pores when you're showering.
Take a hot shower - this helps steam your skin which is great to get the toxins out of your system.
Apply rose water to your face - it's great for the skin as it's cooling and will leave you looking and feeling younger.
Do not put anything on your skin that you wouldn't put in your mouth.
Where can I go to get treatment and find out more information?
Ayurveda Pura, a spa in North Greenwich, has a café, treatment rooms and a space for yoga classes. There are many different relaxing treatments offered from massages, to facials and other beauty treatments. It is owned by Dr Deepta Apté, who is from India, and grew up embracing this lifestyle, learning from her extended family about Ayurveda and yoga. She firstly studied general medicine and qualified as a doctor, before then studying Ayurveda and yoga to become a professional in her field. To find out more or to book in, head to their website www.ayurvedapura.com. Or for more information about the Ayurvedic lifestyle head here.
Where to next?

-
Find your condition and how to treat it
-
Do you really need to see the doctor?
-
Natural beauty buys from £1.68
-
Natural remedies