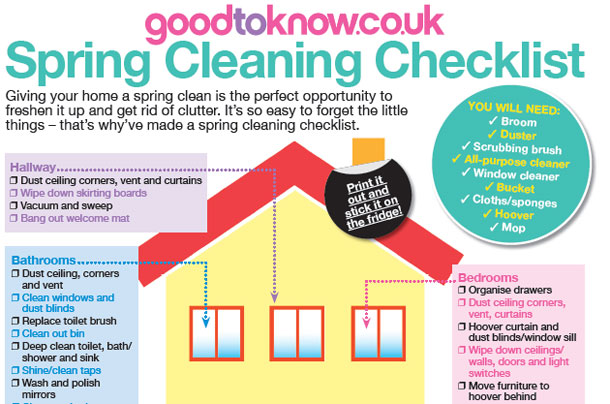 Giving your home a spring clean is the perfect opportunity to freshen it up and get rid of clutter.
But it's easy to forget about the little things when you're up to your arms in bleach and battling with a mop.
Luckily we have the ultimate spring cleaning checklist for you to download, print and stick on the fridge.
Our printable PDF has a checklist for each chore, room-by-room which you can tick off as you clean.
Plus, it includes four handy tips for using everyday household items to clean your home.
All you need to do is enter your email address and you'll be able to download the PDF now and it's completely free!
Continued below...
What are you waiting for? Download it here!