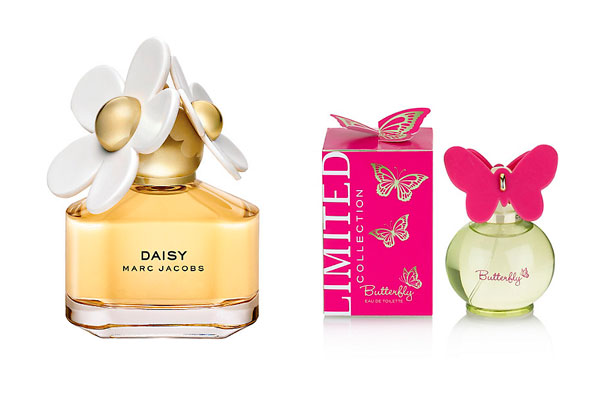 These cheap perfumes are here to revolutionise your fragrance-buying life.
Few things can give you a boost as quickly as a squirt of your favourite perfume, but at around £50 a bottle, a spritz can be costly - and if you're anything like us, you'll find yourself saving your scent for special occasions rather than enjoying it every day.
However
, life is far too short to only wear perfume to parties, and so we've done some digging and found 15 affordable perfumes that smell just like posh designer brands. There are dupes for Chloé, Dior, Marc Jacobs and more, you will not BELIEVE how similar these bargain scents smell (or how little they cost - at these prices, you can spray on as much as you like). Cheap perfumes are not to be sniffed at!
DNA 55ml, £4.99
Smells like: Armani Code, £48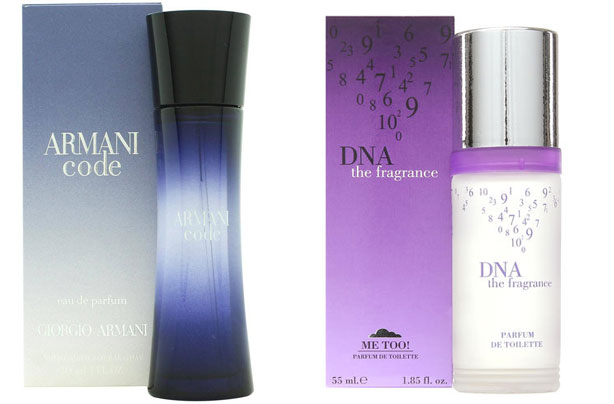 If you're a fan of the classic Armani Code scent but struggle to spend almost £50 on a bottle, then you should give DNA a try. Costing less than a fiver, you'd be saving quite a lot of your pennies with this Milton Lloyd fragrance.
Spirit of Heaven, £5.50
Smells like: Thierry Mugler's Angel scent, £56
Spirit of Heaven is another perfume that could be mistaken for a popular designer fragrance - Thierry Mugler's Angel! But unlike the expensive scent - which costs more than £50 - you can snap up Spirit of Heaven for little more than £5!
Bondage Parfum de Toilette, £2.99
Smells like: Jean Paul Gaultier, £46.99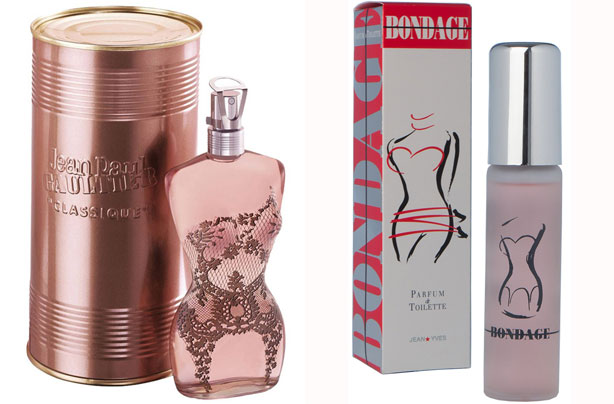 Described as a floral and spicy perfume, with notes of orange flower, jasmine and ginger, the Bondage perfume has been branded by fans as a very close scent to that of Jean Paul Gaultier's classic fragrance for women. It costs less than £3 so giving it a try will certainly not break the bank...
ps Love Noir Eau De Toilette 50ml, £3.50
Smells like: Chanel Chance, £74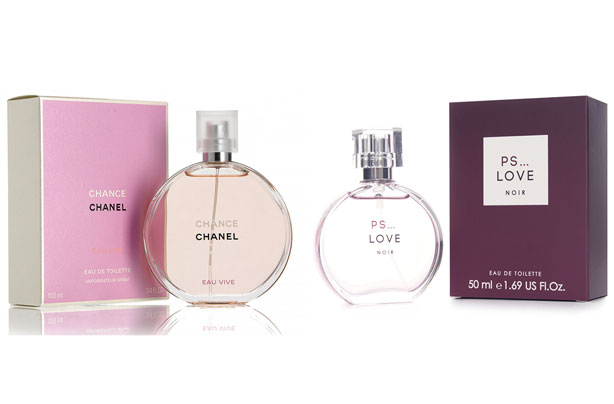 If you love Chanel's popular Chance scent, you'll be happy to hear that you get a much cheaper version of it at our favourite - Primark. Some fans spotted that the scent smells just like the upmarket perfume, and the bottle looks very similar too! One said on Instagram: 'Can't believe this perfume is from @primark , it's so pretty and smells amazing 😍'. Another said: 'From Primark didn't think it would smell that nice but it's lovely'. We may have to give it a try...
New Look Blush Eau De Parfum 50ml, £8.99
Smells like: Chanel Mademoiselle, £74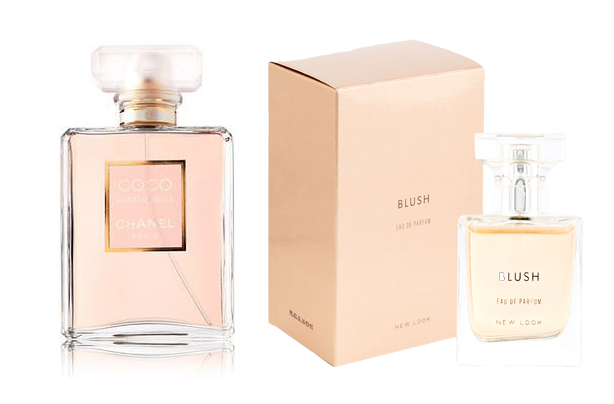 Beauty bloggers have discovered that New Look sells a perfume that smells JUST like Chanel Mademoiselle - and we're getting in on their secret, sharpish! 'Get New Look's Blush perfume and everyone will think you're wearing Chanel Mademoiselle.. so much cheaper too,' wrote one beauty blogger who had just discovered the uncanny similarity, whilst another agreed: 'The perfume notes are pretty much identical to Chanel'. So, what are you waiting for? Race you to the shops!
Primark Pomegranate & Black Tea, £8
Smells like: Jo Malone Pomegranate Noir Cologne, £88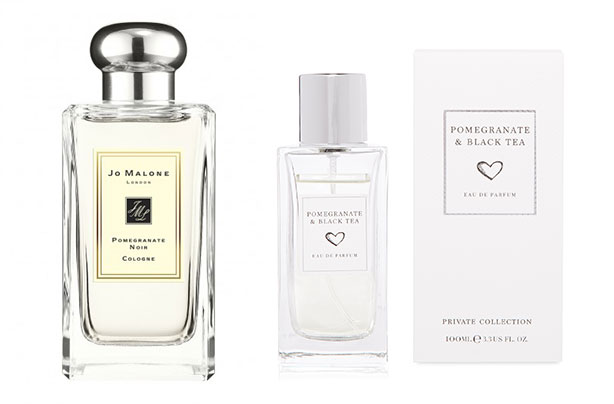 Primark might not have been your first thought when you considered where to purchase your next perfume, but shoppers swear that this £8 bottle bears a striking resemblance to Jo Malone's rich, fruity fragrance. At a tenth of the price for the same amount, it's certainly worth a go...
Superdrug Bloom Mandarin and Lime Basil, £10
Smells like: Jo Malone Lime Mandarin and Basil, £44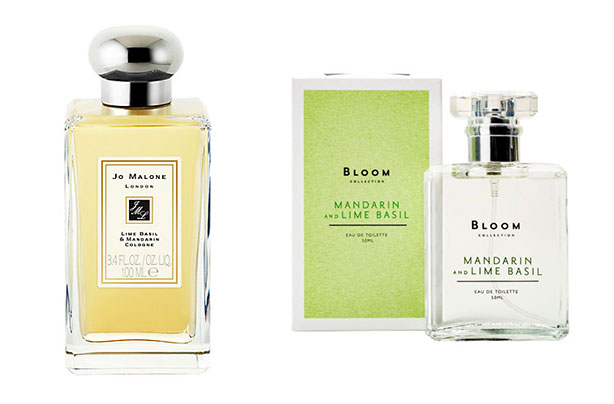 The citrus-led lime and mandarin scent is considered to be Jo Malone's signature, but even a 30ml bottle will set you back a pretty penny (and the price shoots up to £88 for 100ml). Superdrug's perfume dupe is said to have a comparable aura, with a much smaller price tag.
Accessorize LoveLily, £19
Smells like: Stella McCartney Pop, £54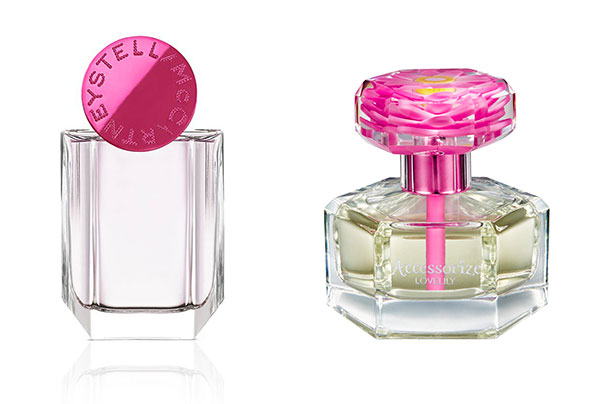 The makers of this Accessorize perfume say it's a dead ringer for Stella's pricier scent, with floral notes accented with a hint of orange - making it perfect for carrying with you to freshen up throughout the summer months.
Lidl Suddenly Madame Glamour, £3.99
Smells like: Chanel Coco Mademoiselle, £49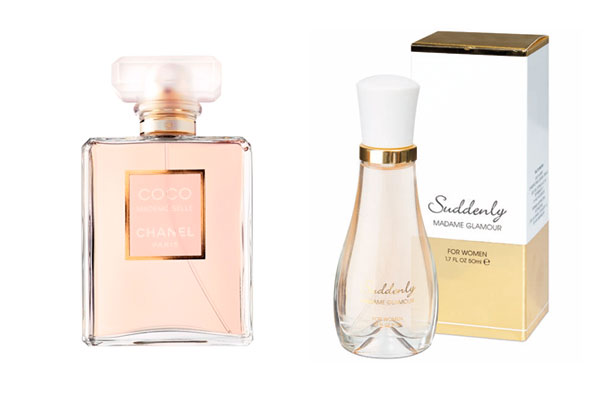 In sniff-tests, Lidl's incredibly cheap perfume often beats Chanel - and at one-tenth of the price of the high-end scent, you can definitely afford to pop it in your trolley.
Marks and Spencer New York, £18
Smells like: Chanel Allure, £52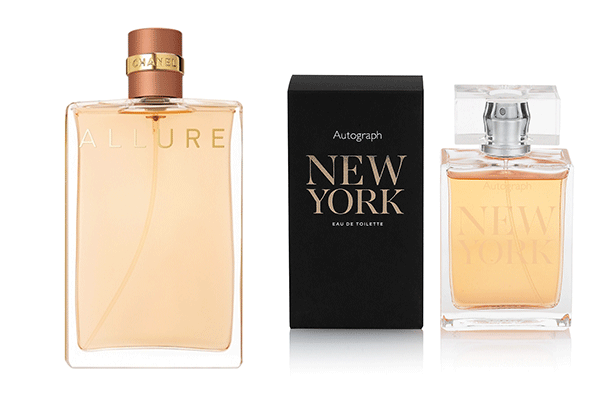 Reviewers say that they've been told that M&S's cheap perfume smells just like Chanel's Allure - and most of them haven't been disappointed. £18 isn't the lowest price perfume on the shelves, but compared with the cost of the pricier bottle, it's certainly one to test.
Milton Lloyd Hawaii, £5
Smells like: Chloé, £45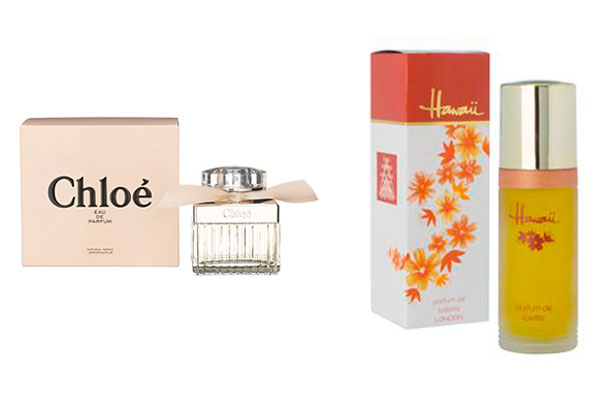 The packaging of these two light, feminine scents is very different, but inside the bottle, the smell is remarkably similar - clean, floral, and very wearable. We get our Milton Lloyd perfumes from their website, but you should look out for them in local discount stores too.
Zara Black Peony, £9.99
Smells like: Viktor & Rolf Flower Bomb, £44.55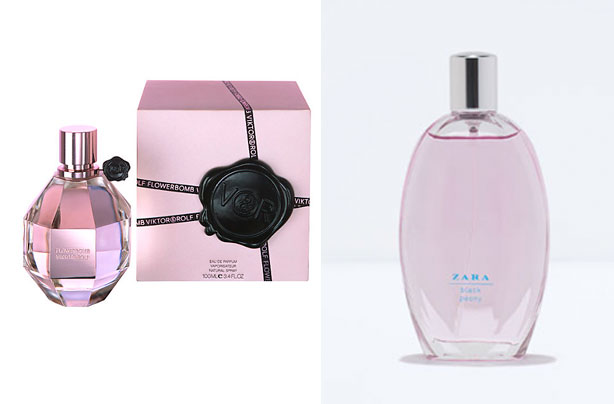 Zara have an amazing range of perfumes that start from less than £10. This one has the same fruity, freesia smell as Viktor & Rolf's less purse-friendly bottle.
Marks and Spencer Butterfly, £14
Smells like: Marc Jacobs Daisy, £38.50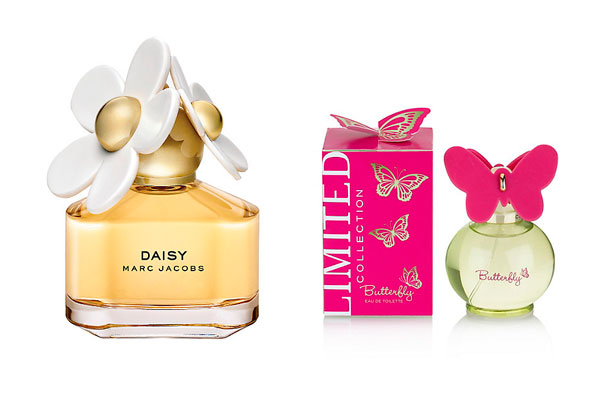 If you're a fan of Marc Jacob's best-selling Daisy, you'll probably love M&S's Butterfly too. It's got that fresh, outdoorsy feel, although it's slightly less woody than the original.
Next Just Pink, £8
Smells like: Ralph Lauren Romance, £39.99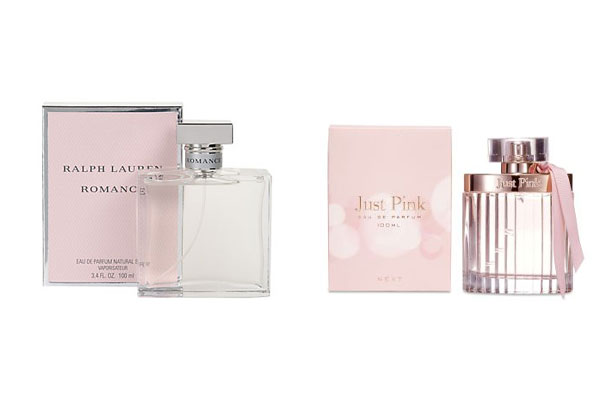 Both these scents have a rich, rosy base that suits almost every woman - and from a distance, you couldn't tell the packaging apart either...
Next Cashmere, £8
Smells like: Estée Lauder Sensuous Nude, £37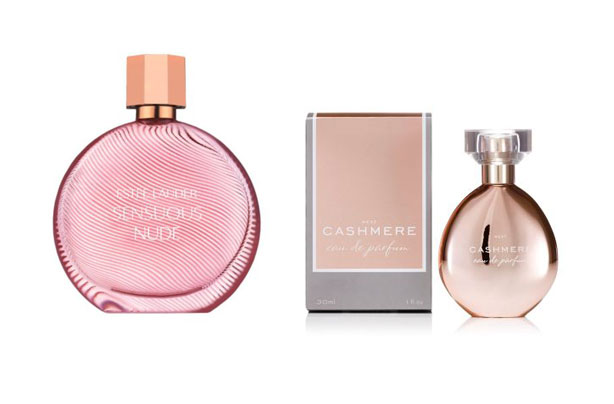 These pretty, powdery perfumes have a comparable luxurious, musky base - the bottles are equally lovely and we had a hard time telling the scents apart too. We could, however, see a definitely difference in the price...
Marks and Spencer True Red Eau de Toilette, £12.50
Smells like: Hugo Boss Deep Red, £33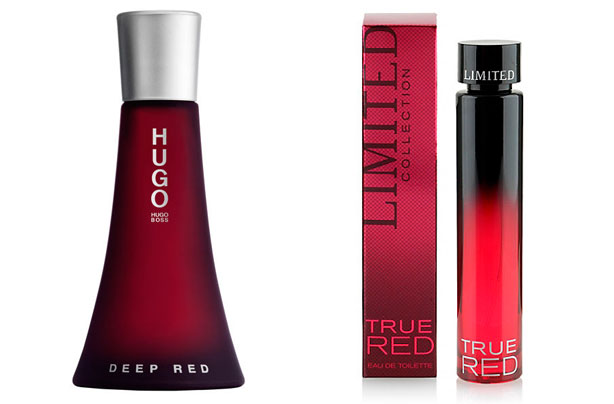 So much cheaper but just as orangey and earthy - even the name sounds the same! These spicy scents are very much night-time perfumes - the slimmer M&S bottle is the ideal size for popping in your handbag.
Zara Rose, £7.99
Smells like: Dior J'adore, £46.50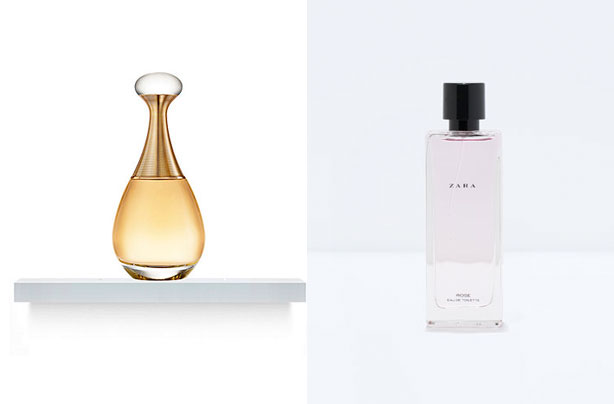 Okay, so the Zara product won't look quite as impressive on your dressing table, but on the skin, it really is almost the same thing, for a fraction of the price.
River Island London, £10
Smells like: Miss Dior Cherie, £46.50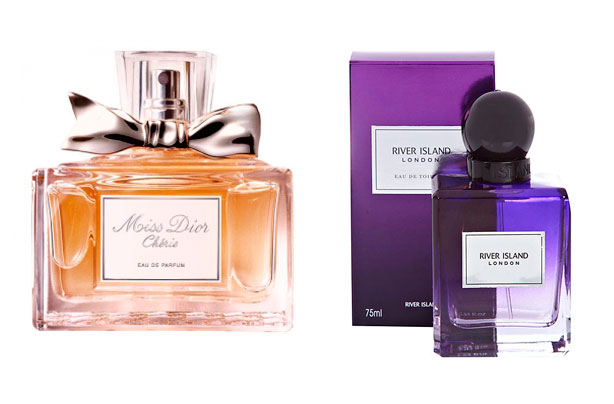 Sticking with Dior, this River Island bargain bears more than a striking resemblence to the Miss Dior range - particularly the sadly now-defunct Cherie variation. A great way to get your fix of a fragrance that's not around anymore.
Milton Lloyd Stars, £5.00
Smells like: Thierry Mugler Alien, £39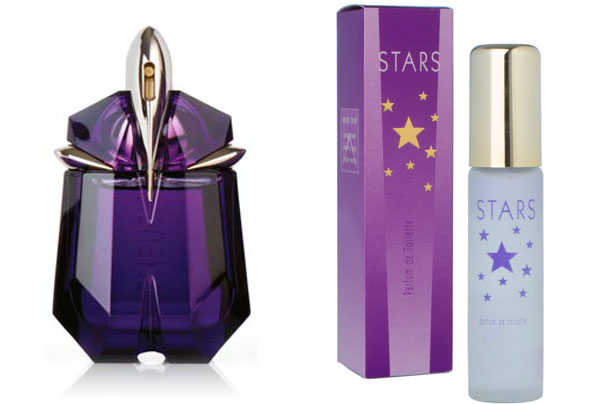 Thierry Mugler might have the edge design-wise, but we can't believe the Milton Lloyd version costs less than a fiver. It smells pretty much identical and you'll get just as many compliments when you're wearing it!
Marks and Spencer Azure Breeze, £16
Smells like: D&G Light Blue, £42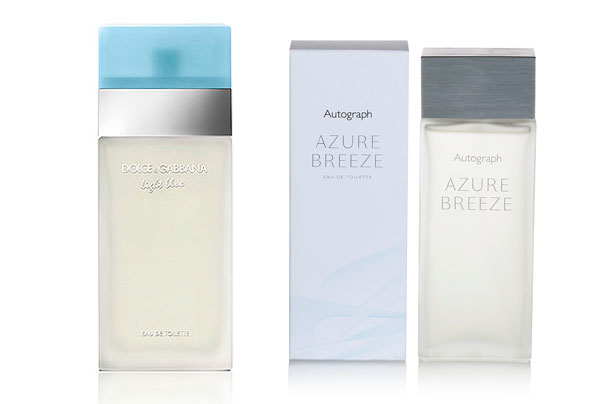 Erm, we're not just seeing double, we're smelling double too, these fruity, cedar-rich scents are virtually indistinguishable. If you loved Light Blue in the 90s, it's totally worth reinvesting in a bottle of the M&S edition.
Continued below...
Next Gold, £8 (was £12)

Smells like: Yves Saint Laurent Cinema, £27.99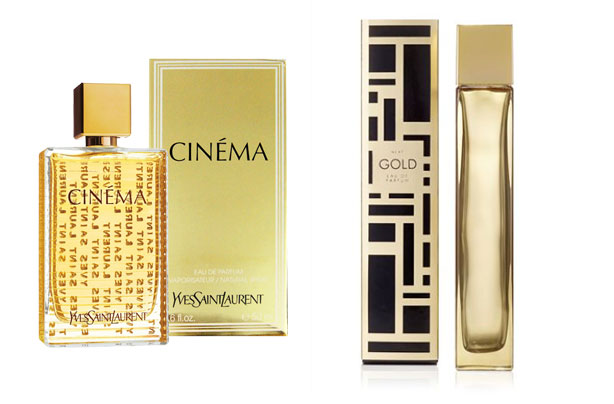 These gorgeous gold perfumes are just as Oscar-worthy as each other, and once you've sprayed them on, you'll have trouble telling them apart. Amber-led and full of blossom, either will smell great on your skin - it's just that one costs twice as much as the other. The choice is yours...