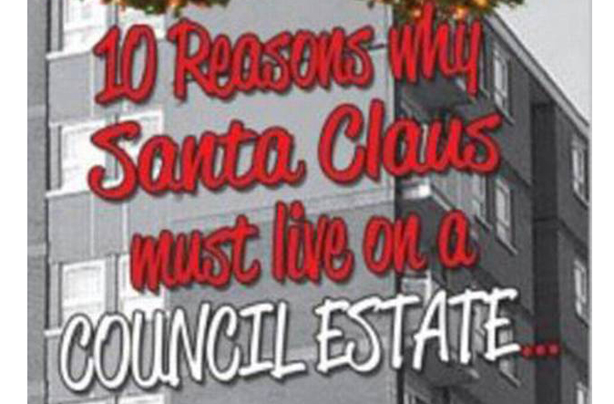 We all like a laugh at Christmas but one supposedly humourous Christmas card has struck the wrong cord with customers.
Clinton Cards were forced to apologise after a festive card, which was available on their website, received a fierce backlash on social media. But what was so offensive about the card?
Where do we begin?
Titled '10 Reasons Why Santa Claus Must Live On A Council Estate' - offensive in itself - the card then went on to list the 10 'similarites' Father Christmas has with those who live on a council estate - brace yourself.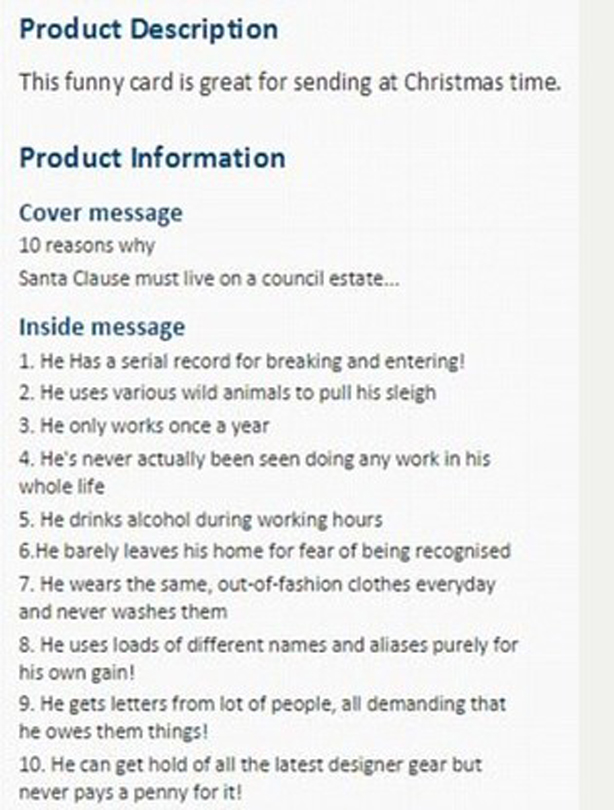 Those reasons are:
He has a serial record for breaking and entering
He uses various wild animals to pull his sleigh
He only works once a year
He's never actually been seen doing any work in his whole life
He drinks alcohol during working hours
He barely leaves his home for fear of being recognised
He wears the same, out-of-fashion clothes everyday and never washes them
He uses loads of different names and aliases purely for his own gain!
He gets letters from lots of people, all demanding that he owes them things!
He can get hold of all the latest designer gear but he never pays a penny for it!
Oh dear...
Following the backlash, the card was taken down from the website and this statement issued: 'We are investigating how this offensive card got through our quality control procedures, which we will review and tighten as a result of this incident. This was a mistake and we deeply regret the upset that this has clearly caused. 'It is in no way reflective of our views and we apologise without reservation.'
Continued below...
Oh Clinton Cards, what were you thinking?
What do you think? Harmless joke or deeply offensive? Tell us below...