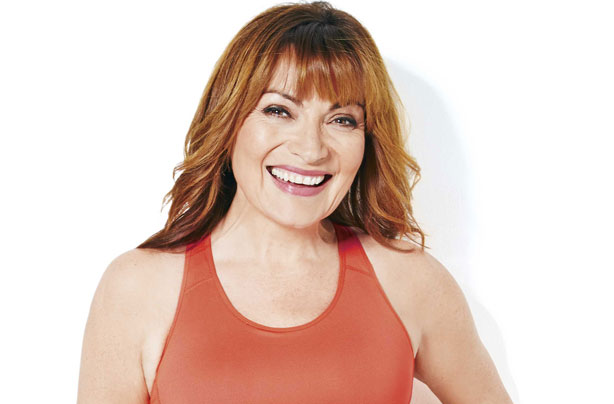 Lorraine Kelly has spilled the beans on the secrets to her toned, healthy figure.
Speaking in an interview with Fit & Well magazine, the 56-year-old reveals, 'I don't weigh myself, but I'd guess I've lost at least a stone in the last two years, and I've gone from a good size 14 to a size 10.'
'I'm so much more confident in my clothes. Yes, even a bikini!'
And how has the mum-of-one achieved her goals? By taking up a £5 dance exercise class, run by her now close friend Maxine Jones.
Lorraine now does at least two of Maxine's classes per week (three if she has the time!) and says she feels like she's finally found an exercise that suits her.
'It all started when I was on holiday in Spain with my best friend two years ago. She said 'Come along to this class.' I said 'What? I'm on my holidays!' But I loved it, and when I came home, I looked for one near me. That's how I found Maxine.'
Lorraine is proud to flaunt her body in a bikini after taking up dance exercise classes
Lorraine admits that she found the first class hard - 'I didn't worry about anyone recognising me, I felt self-conscious because I didn't know the steps!' she laughs - but quickly found her groove.
'The class is in a church hall with a great bunch of girls. At my age, you don't go clubbing, but it's a great way to dance your cares away and listen to 'banging tunes', as Maxine would say. It's girl power, really!'
Lorraine carries her healthy routine over to her eating habits - she starts the day with a glass of warm water with lemon, which she says has improved her skin dramatically, and feasts on nutritious meals like porridge, salads and curries.
However, at the weekend, it's time for a treat. 'Everyone likes a glass of wine with their tea!' she says. 'I think it's good to seperate the week from the weekend and have a bit of what you fancy. Food is a great joy.'
Want to try Lorraine's lifestyle but not quite ready to dance in public? Her new
fitness DVD
, Lorraine: Living To The Max gives you all of the moves you need to get fit in your own front room.
Get Maxine's 4 killer moves and more of Lorraine's healthy living secrets in this month's issue of Fit & Well magazine
Continued below...