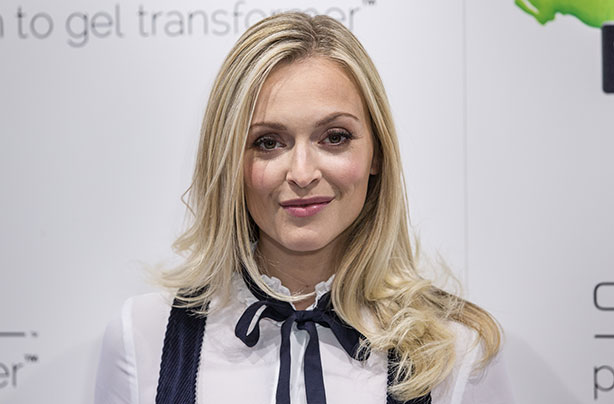 TV presenter and former BBC Radio One broadcaster Fearne Cotton has hinted that she's suffered from depression in the past, admitting she went through a 'very dark patch'.
The mother-of-two said her split from former fiancé Jesse Jenkins was very tough on her, but now she's revealed more details on that 'very dark patch' of her life.
'A few years ago I hit a very dark patch and lost sight of it ever passing. I was drowning in it all rather than reassuring myself that those feelings would soon pass', the 34-year-old mum told Glamour magazine.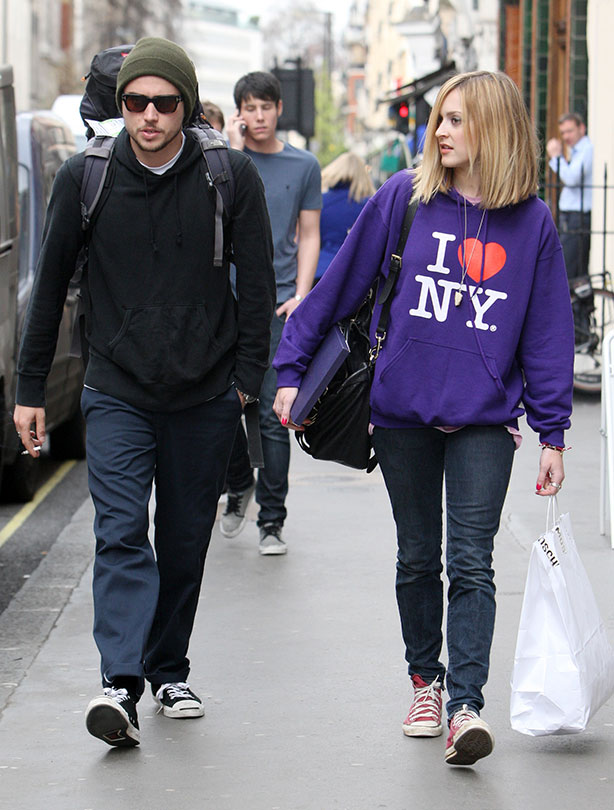 Fearne dated Jesse Jenkins until 2011
Fearne then left an encouraging message for fans on how to overcome dark times.
'Rather than avoiding sorrow and darkness you have to embrace them, learn from them, grow from them. Long-term happiness is about being able to ride out the bad with the good.
'Happiness to me means acceptance. Being truly at peace with who we are. Knowing that we will of course all have great times but also some very tough times', the Fearne & Gok: Off The Rails presenter said.
'Happiness to me is knowing it'll all be OK in those dark times, but also embracing the gorgeous moments too. At the end of the day that's life, so let's accept it all with open arms.'
The mum-of-two practices yoga regularly, sometimes in Rex's company
Fearne got engaged to skateboarder Jesse in September 2010, but the couple went their separate ways nine months later.
'That felt pretty crap. It was around the time of the Royal wedding so there was this big thing about marriage everywhere, but my life was the opposite of that', she previously said of the break-up.
However, the star seems to be far from those dark times and is now happily married to Ronnie Wood's son Jesse Wood.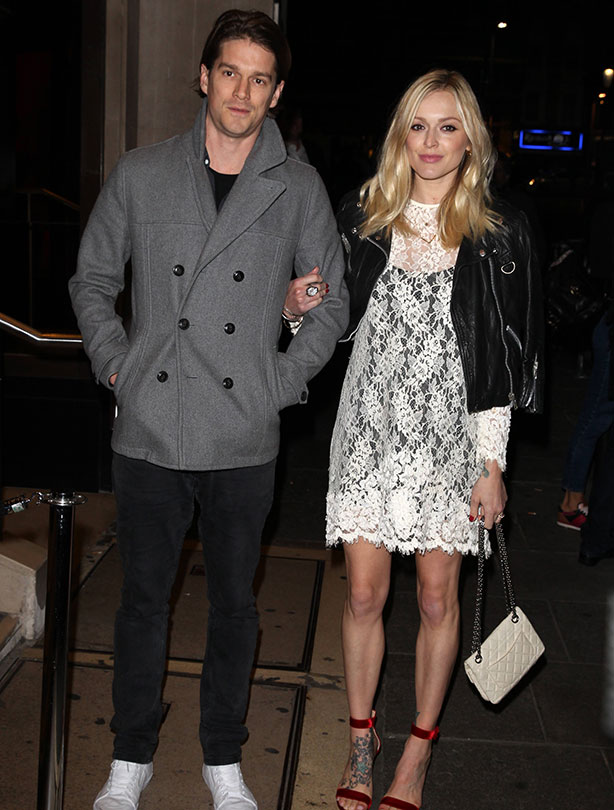 The TV presenter married Jesse Wood in 2014
The pair have two children together - three-year-old Rex and six-month-old Honey. They tied the knot in 2014 and Fearne says she still dreams about their first dance.
Continued below...
'During mine and Jesse's first dance, I have never been so in the moment. I was unaware of anyone watching, unaware of time passing, I was simply lapping up every delicious second of this magical moment. This memory still has a dream-like quality about it', she said.