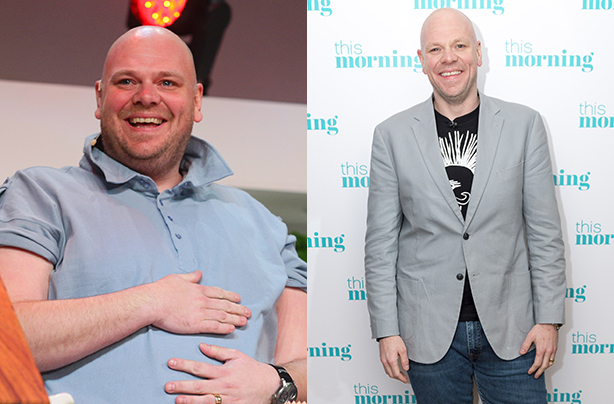 Celebrity chef Tom Kerridge has lost a staggering 12 stone in the past three years - or, as he pointed out before, the equivalent of 70 bags of sugar.
Following a dopamine diet has been one of the main keys to Tom's success: 'The recipes feature ingredients that trigger the release of the 'happy hormone' dopamine in your brain, so it's a diet that will make you feel good!', the publishers of the title explain.
'Tom's 'dopamine heroes' include dairy products such as double cream and yoghurt, good-quality meats including beef, chicken and turkey, and even chocolate,' - which doesn't sounds like a bad
diet
plan, if you ask us.
Speaking during an appearance on This Morning in 2017, Tom explained that a milestone birthday proved all the motivation he needed to stay on top of his weight loss goals.
'I've lost over 10 stone in two and a half years. It's been a lifestyle change, a process,' he said at the time.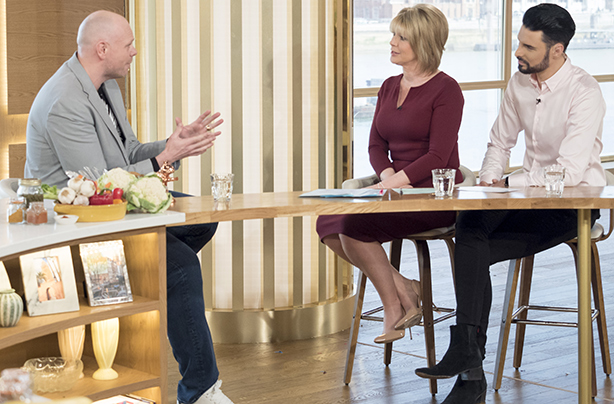 'I was approaching my 40th birthday and that's the point you look at what you've achieved and start analysing where you're going and where you wanna be in the future and you start thinking... so yeah, I made a big lifestyle change.'
In March 2016, he opened up about his new way of eating, and why his former job on
The Great British Bake Off
professional series
Bake Off: Crème de la Crème
made it something of a challenge.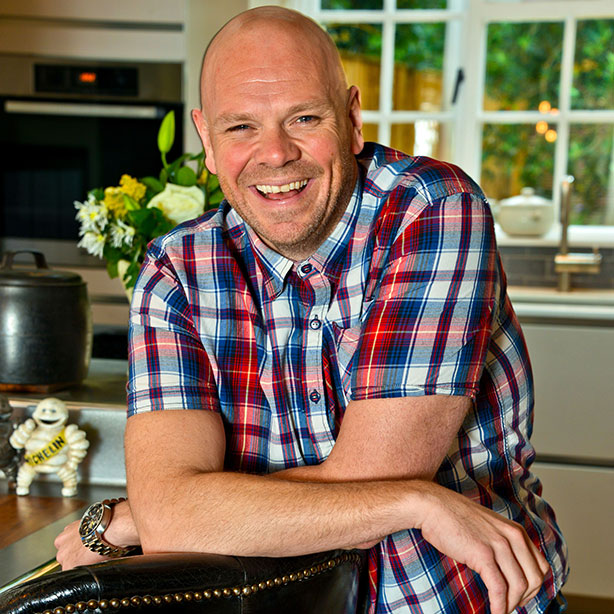 Rather sadly, but also obviously, he never allowed himself to eat any of the cake! You read that right - none of the delicious cakes, pastries, pies, puddings or breads featured on the show, and we're just as baffled as you as to how he managed it.
'I was very well behaved,' he admitted. 'I wasn't a judge, they were the guys who had to judge it and eat it and test it.'
Tom also revealed that he'd given up alcohol and cut back on carbs as part of his new regime.
'Carbs are a big thing,' he explained to the Radio Times. 'The more you understand it and the more you look into it, you see that there are so many carbohydrates involved in sugar as well.'
Chatting to Holly and Phil on This Morning in January 2018, Tom Kerridge revealed that the trick to sticking to a diet is focusing on the delicious foods you CAN eat, not the fattening or unhealthy foods you can't.
'It's a mind set - its just about focusing on the food that you can eat rather than focusing on the food that you can't.'
'You actually have to look at yourself and think how do I do this, do I focus on the food that I want to eat or what I can't.'
'That's the most important thing, I lost my weight by doing a low carbohydrates diet.'
Following on from his amazing weight loss journey, Tom will be hosting a new show on BBC2 -
Tom Kerridge: Lose Weight For Good
- helping others to lose weight and showcasing his amazing
new recipes that are both tasty and healthy
.
Tom earned his Michelin stars through his pub the Hand and Flowers, and explained that as well as sweet treats and carbs he also cut alcohol from his diet to ditch the pounds.
'I own pubs and, you know, I'm quite good at tasting,' he detailed. 'So I knocked all booze on the head. Stopped drinking, went completely teetotal.'
'I went, right, I'm not drinking. That's it. No more. Then for Christmas my wife Beth bought me tickets to go and see a live band once a month. So I said, I'll have a drink on those nights. But it petered out pretty much after that and now I don't miss it.'
'Every now and then I think, "I could have a drink," and then I just think, "There's no point; I won't have one".'
Ditching sweets and alcohol aren't the only dramatic changes that Tom's made, either - he now incorporates regular
exercise
into his healthy routine.
Continued below...
He told the Telegraph: 'My alarm wakes me up at 6.15 every morning and I go to the swimming pool at a hotel up the road. On a busy day I swim a kilometre, on a relaxed one I'll do a mile.'