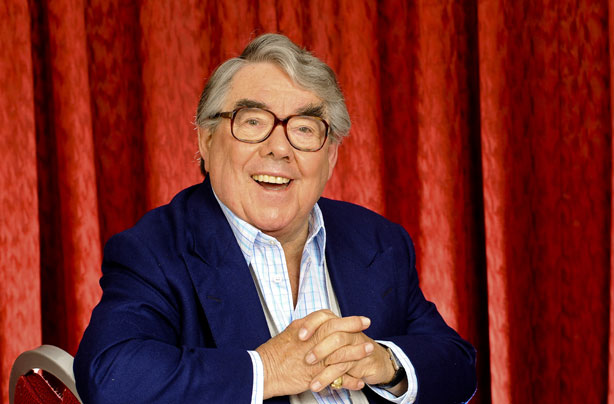 Entertainer Ronnie Corbett has died aged 85 surrounded by his family on Thursday 31st March.
Ronnie's publicist confimed the sad news shortly afterwards; 'Ronnie Corbett CBE, one of the nation's best-loved entertainers, passed away this morning, surrounded by his loving family. They have asked that their privacy is respected at this very sad time.'
Ronnie died of motor neurone disease, having been secretly diagnosed with the illness around Christmas 2014.
Ronnie was most famously known for his appearance in The Two Ronnies alongside fellow comedian Ronnie Barker. He played Timothy Lumsden in the legendary sitcom alongside Barker - who died of a heart attack in 2005.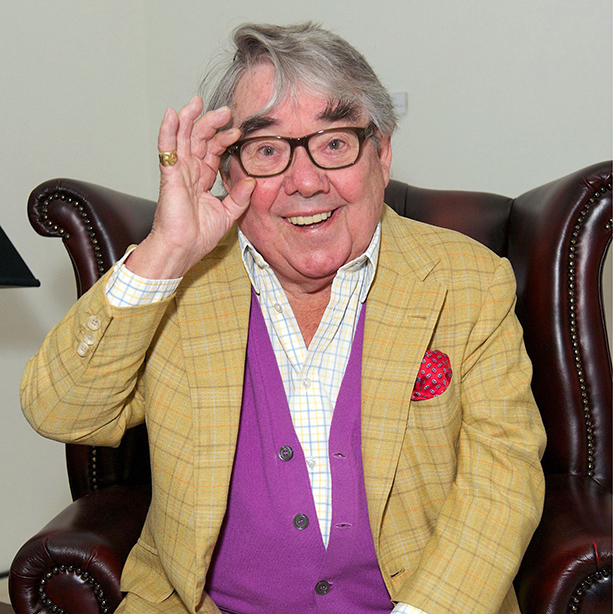 Ronnie Corbett is survived by his wife Anne Hart, a dancer and actress who he married in 1965, as well as his two daughters Emma and Sophie Corbett. Speaking to MailOnline Anne said, 'Throughout his whole illness, he never once grumbled or complained, no one could have been more courageous.
'Ron wasn't just my husband, and the love of my life. He was also my best friend,' she added.
Born in Edinburgh in December 1930, the actor was famous for his height at only 5ft 1inch.
Ronnie first rose to prominence in David Frost's satirical show The Frost Report, which is where he met Ronnie Barker - both Oxbridge graduates from The Footlights drama group.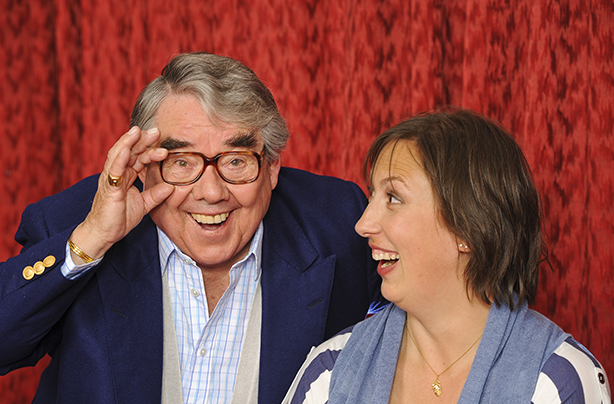 OBE-winner Ronnie later went on to star in the sitcom Sorry! between 1981 and 1988, then film appearances as Reggie Sea Lions in Fierce Creatures (1997), penned by John Cleese, and more recently Ronnie starred in Simon Pegg's film Burke and Hare (2010), set in his native Edinburgh.
The TV legend most recently starred in the Radio 4 sitcom When the Dog Dies in 2010, but had been spending more time away from the limelight at his home in East Lothian.
In 2012 Ronnie collapsed at a dinner to celebrate his CBE award, and was taken to hospital where he stayed for 48 hours.
Wife Anne later said that he was having to take a 'considerable amount of medication' following surgery and went on to have serious gall bladder surgery in 2014.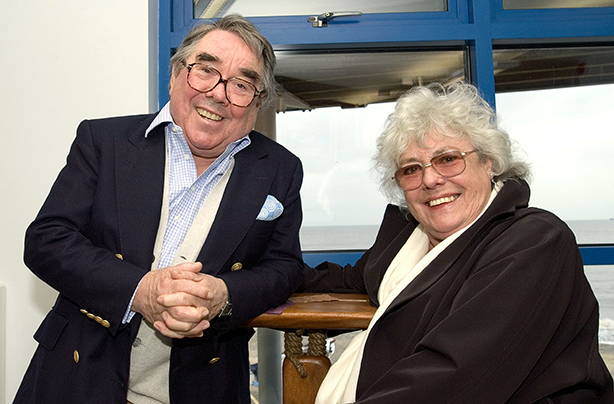 In August 2014, in the run-up to the Scottish referendum, Ronnie was one of 200 celebrities who joined a Guardian campaign to oppose independence.
Messages of condolance were quick to flood in following the news of Ronnie's death.
RIP the lovely, funny legend Ronnie Corbett. It was an absolute honour & joy to have known him.

— Ricky Gervais (@rickygervais) March 31, 2016
Ronnie Corbett, may he rest in peace. A beautiful, brilliant man.

— Hugh Laurie (@hughlaurie) March 31, 2016
Having a little weep at the death of one of my heroes Ronnie Corbett. As he would say "Miranda you can't look up to me".Goodbye from me.

— Miranda Hart (@mermhart) March 31, 2016
Ronnie Corbett had the rare talent of making all generations laugh. He'll be remembered as one of the all time great comedians.

— David Cameron (@David_Cameron) March 31, 2016
Just heard about Ronnie C.So sad.He had the best timing I've ever watched.He was a great, kind mentor and a wonderfully witty companion.

— John Cleese (@JohnCleese) March 31, 2016
RIP Ronnie C. A comedy great and a gentleman. He will be sorely missed but his great work will live on. Goodnight from us. X

— antanddec (@antanddec) March 31, 2016
There's no bad time to share this RT cover, but it seems very appropriate today pic.twitter.com/hS5iMI0e9W

— Walter Dunlop (@waltydunlop) March 31, 2016
Another national treasure leaves us. A brilliant comedian and a genuinely lovely bloke. RIP Ronnie Corbett.

— Gary Lineker (@GaryLineker) March 31, 2016
Our thoughts are with Ronnie's family and friends at this sad time.