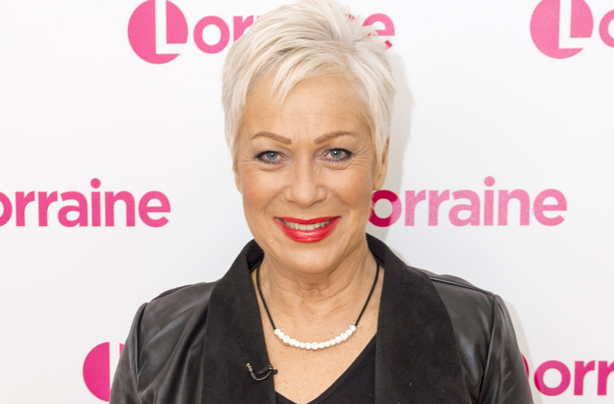 It seems like barely a day goes by where we don't see a snap of Denise in a bikini - and with good reason.
The 57 year old is looking happier, healthier and trimmer than ever, and we can't blame her for wanting to flaunt her figure. In fact, we want to know how she got that bod in the first place, so we've done some digging and found out her
celebrity diet
secret!
From meal plans to workouts, here's how Denise stays swimsuit ready. Hands up who's heading out for a run today?
Lighter living
Hope you're proud of me @LighterLifeFast @53Marathons !!! The portions here are huge!!!!! xx pic.twitter.com/hOpSpu784H

— Denise Welch (@RealDeniseWelch) April 19, 2016
Denise is a well publicised fan of Lighter Life, having lost two stone on the plan for her wedding in 2014 and kept it off ever since. The brand offers meal packs and group support on a series of various plans, and Denise says it 'taught me how to enjoy treats, in moderation, without slipping into bad habits of comfort eating again.'
'In practical terms, this means that I now stop and think before I eat. I find it helps to ask myself, "Are you really hungry, or are you just fed up, tired or stressed?" This helps me catch myself from falling into unhelpful eating patterns,' she explains.
Manageable maintenance
Just giving @gabriella_bro some of my diet and fitness tips!!!!!!!!! @lighterlife @LighterLifeFast xxx pic.twitter.com/eNjlkFGF0b

— Denise Welch (@RealDeniseWelch) April 16, 2016
'I now follow the
5:2
concept every week with my LighterLife Foodpacks which works really well for me especially when I busy on the road. Find what works for you and stick to it, it's all about having a long term food balance instead of starving and binging,' Denise told the Express.
'Once you have reached your goal weight there is a tendency to think, "I've lost the weight. Job done, I can go back to eating normally'. Wrong! The only successful way to keep the weight off is to continue with the same thought processes as before when you were on a strict diet. Watching what you eat and your portions sizes will help you learn a healthier way of eating, and how to deal with the urge to binge eat or overeat.'
Thinking therapy
Hi LA!!! We're here!!!! xx pic.twitter.com/ZEjnm0yoNP

— Denise Welch (@RealDeniseWelch) April 10, 2016
Before Lighter Life helped her to beat her emotional eating demons, Denise would often binging to the point of discomfort. She revealed to the Sunday People in November 2015 that in addition to the support the plan offered, she'd undergone cognitive behavioural therapy to help her conquer her compulsion. 'I wasn't eating normally,' she said. 'I was bingeing, secret eating. I wouldn't just think, "Oh, I'll have a little bit of cheesecake". I would keep going back for more and more. I would sneak into the kitchen after dinner. I would eat until I was so full that it felt like I was going to burst.'
Speaking of the therapy, she added, 'I learned to pause before eating and ask myself if I was really hungry or whether I was just tired, stressed, in need of comfort. I got in touch with my reasons for eating. There were times I considered lapsing. But the therapy teaches you to recognise the crooked thinking that is behind such moments.'
Pound the pavement
Easter egg?? Not me!! Just been out for a run @lighterlife !! pic.twitter.com/THNpnYgj1h

— Denise Welch (@RealDeniseWelch) March 27, 2016
Denise often posts pictures of herself out running with friends and training for various events, such as the Great North Run. 'I was the antithesis of the sporty girl when I was at school. I was the one who didn't want to go out into the cold in gym kit, so I would get detention instead,' Denise said to Runner's World in 2016. 'I've an addictive personality for everything that's usually bad in life. In the past I've never found this buzz runners talk about. It's only in the last few years I'm able to truthfully say I enjoy the running I do.'
Continued below...
Training for @Great_Run with @53Marathons !! @runnersworld @TeenageCancer Last nights make up, today's enthusiasm!! pic.twitter.com/xloJuoGFLY

— Denise Welch (@RealDeniseWelch) March 19, 2016
'I simply enjoy running at my own pace. I don't chase times – I just want to get around. I feel that at 57 if I can run, then any woman like me can, too. I enjoy running with my husband, Lincoln. My 14-year-old son, Louis, comes with us, but he keeps us away from the main roads so that his mates don't see us!'