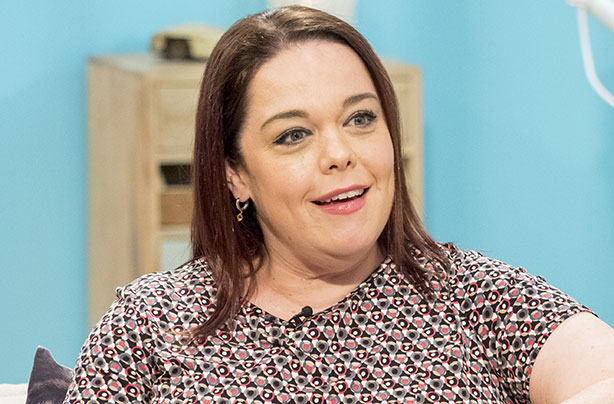 Lisa Riley has been causing quite a stir in recent weeks
After losing an incredible (and not to mention impressive) seven stone - dropping from a UK size 30 to a size 16 in less than a year - she's not only had to deny claims that she's had a gastric band fitted, but has now revealed she's considering surgery to remove excess skin left from her dramatic weight loss.
The former Emmerdale star, who rose to fame playing Mandy Dingle in the ITV soap, has been open about her
diet and exercise secrets
, telling fans that she kick-started her now famous weight loss on a seven-day retreat at the Slimmeria boot camp.
Responding to claims that the 39-year-old Strictly Star had 'cheated' by having a gastric band fitted, diet guru Galia Granger told the Daily Mirror 'It annoys me when people say she's cheated. I watched her transform before my very eyes and can tell you she did it through sheer determination and hard work.'
Lisa has denied surgery or using supplements during her weight loss journey
But now it seems that her journey isn't quite over yet, as Lisa has spoken openly in an interview with OK! magazine about her plans to have her excess skin surgically removed. Although she couldn't be happier with her incredible progress, the star says she finds her thighs 'repugnant'.
'I'm the happiest I've ever been. I'm half the woman I was!', she says. 'I'm so happy, but now I'm looking into surgery to remove my excess skin.'
'My front and inner thighs are repugnant - they're like a sheared poodle! I can clap without using my hands because my body claps for me during Zumba.'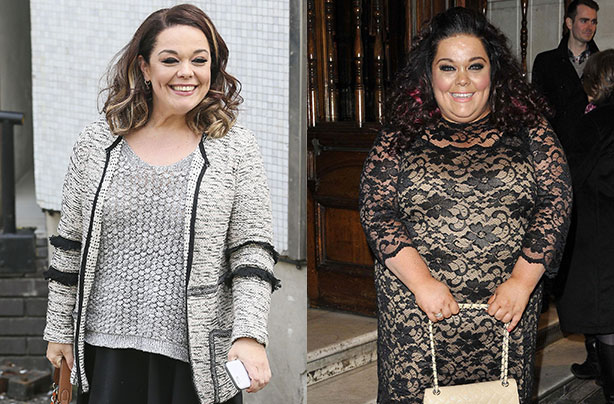 Lisa couldn't be more pleased with the results of her diet (left: in April 2016, right: in November 2014)
Lisa has strongly denied claims of weight loss surgery, and has worked sensibly to lose the weight.
'I have smaller portions now,' she said. 'I don't believe in fad diets, even though I have tried them before. I have no food after 6.30pm.
'I only eat a carb if I need one and absolutely no bread or booze. I've been going to zumba classes which is fun. I find the gym is boring.'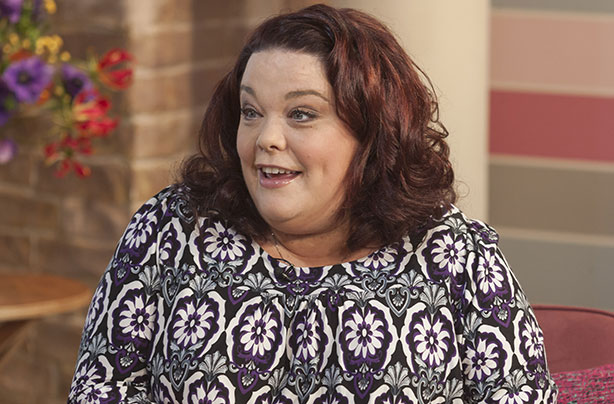 Lisa, pictured here in November 2012, has lost an incredible seven stone in just 10 months
The soap actress added: 'Doing Strictly [in 2012] kick started my metabolism. I saw a difference dancing seven hours a day and then I just ate soup as I didn't want all that food jiggling around while I danced.
'It's hard for me to see my reflection now. I used to have a shelf from here to here and where's that gone?
'It is insane. I looked so different before. I was happy before but now I am happy and proud. I needed to do it though. Who knows though. People can yo-yo diet.'
Continued below...
Lisa, we think you look amazing!