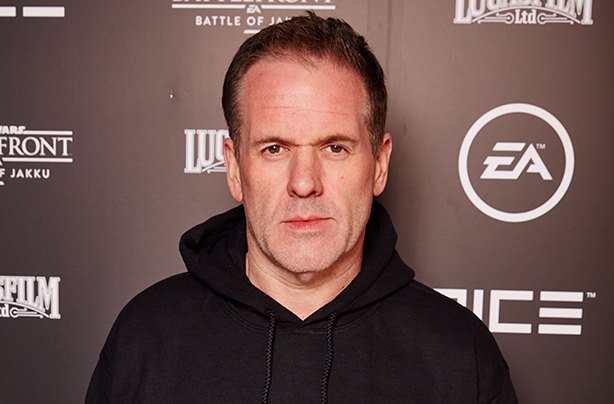 Anyone can see that Chris Moyles has slimmed down quite a bit lately!
Previously in retirement from the Radio One Breakfast Show in a bid to focus on his health and weight loss mission, he made his return back on air with Radio X last year.
After leaving the Breakfast Show in 2012, the DJ immediately adopted a much more serious take on his lifestyle, and has since lost a whopping five stone!
Chris has been quite vocal about his weight loss journey, telling the Sun, 'I don't know what I used to think when I looked in the mirror when I was at my worst.
Now if I go out on a Friday or Saturday and have a few beers, I can see that I'm bloating in the mirror on Sunday.'
He admits he has the same weaknesses we all have, saying, 'I fall off the wagon sometimes and buy a pack of salt and vinegar chip sticks and a pack of cookies and eat them, and I feel bad about myself and cry myself to sleep. That happens.
'It's really, really, really hard to lose weight. I don't care what anyone says. It's easier to say than to do.'
Well, however much hard work it is, the results are clearly paying off! We take a look at Chris' incredible journey, and exactly how he's done it!
Keep up the exercise
Chris has said that consistency is key, and his main goals have been to blast body fat and raise his energy levels. He's been using a celebrity trainer and a 'weight-loss team' to guide him along the way, with a strict regime.
He's also been doing cardio three times a week, plus using free weights to build lean muscle mass. He uses a popular natural supplement called Slimfy three times a day to raise his energy levels, making his workouts faster and stronger.
Switch up the diet
Before his weight loss mission, Chris ate about 2,000 calories per day but the food he ate was not so great for him. He still eats the same amount of calories now, but has swapped greasy pizza and fatty ice cream for fresh fruit and vegetables, with nutrient-dense grains like quinoa and oatmeal.
Chris also switched to eating a lot of lean protein, consuming around 40% of his calories from it. Because he is working out a lot, the extra protein is needed to create lean muscle and burn fat away. He mostly gets his protein from lean animal sources like egg whites, boneless skinless chicken, fish and turkey.
Celebrate your progress
We've been noticing Chris slimming down super fast on his Instagram for a little while now, but the results were absolutely astounding when he showed off the results of his hard work.
Taking to Instagram to share his weight loss journey in a video titled 'Trying on old clothes... (very old!)', Chris tries on his older garments pre-weight loss, showing his followers how massive they are on him!
'Here's a suit jacket I wore on X Factor in 2006,' he says before revealing himself in a very oversized jacket. 'It comes out to here, and it comes down to my knees,' he says in disbelief.
Continued below...
Keep up the amazing work, Chris!