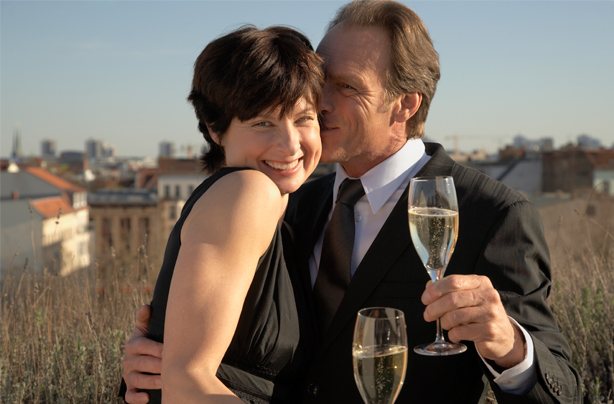 Intimacy is at the heart of a loving relationship, and a fulfilling sex life can keep you feeling close to your partner throughout life's ups and downs.
So it's not surprising that women find it very upsetting when a physical problem prevents that closeness from being as relaxed and natural as it's always been in the past.
Vaginal dryness
can affect women at any age, but it's more likely to become an issue beyond the menopause, between the ages of 51 and 60.
In fact, over half of the women in this age group are likely to experience vaginal changes during the menopause, with a quarter of them finding this leads to discomfort during lovemaking.
As if that wasn't enough, 16% also find sex downright painful as a result of dryness, and this can lead to all sorts of relationship difficulties. You can't help feeling reluctant to have sex if you're scared it's going to hurt and it's bound to worry your partner too – not the best scenario for a night of passion.
So what's the answer? Some women turn to lubricants, which work in the short term, but for an effective and long-lasting solution, ReplensMD is the number one vaginal moisturiser recommended by doctors.*
ReplensMD gel soothes and treats the symptoms of dryness straight away. Just one application is enough to replenish the moisture in your vaginal cells, and it lasts for up to three days, delivering continuous moisture, as well as soothing and treating symptoms like soreness, irritation and discomfort.
It works in three ways: by replenishing vaginal moisture, helping to rejuvenate dry vaginal cells and by supplementing the body's natural lubrication. Used regularly, ReplensMD helps maintain vaginal health, and that's your passport to a more satisfying, fulfilling sex life with your partner.
And there's more good news. ReplensMD is fragrance, oestrogen and hormone free with no know side effects. Plus, if you use condoms, it's also reassuring to know that Replens is compatible with most of them.
Unfortunately, only a quarter of women affected seek help, largely because they are embarrassed about admitting to the problem. Others self-diagnose themselves wrongly, and buy unsuitable over-the-counter medications that don't help.
If you're concerned, don't hesitate to talk to your GP, or have a private chat with a pharmacist. They'll be used to dealing with problems like this and will want to help you – especially as they know what a huge difference ReplensMD has made to the lives of so many women.
So don't let vaginal dryness stop you enjoying your love life. ReplensMD will act to soothe and treat symptoms – and that's a step in the right direction to regaining sexual confidence.
Find out more
ReplensMD is widely available from
Boots
and other pharmacies, priced from RRP£6.26 for a one-week supply. Visit
Replens.co.uk
for more details and advice on vaginal health.*GPRX data - from June 2015 to May 2016 - UK coverage