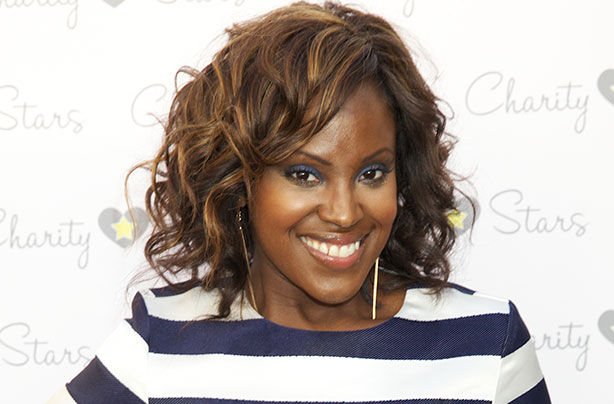 Former Eternal singer Kelle Bryan has spoken out about her heartbreaking battle with lupus, revealing that the condition has become so severe getting an infection could kill her.
The mum of two, who was one part of the 90s band Eternal alongside Louise Redknapp, Vernie Bennett and Easther Bennett, has been left so weak by the disease that she's unable to hold her children without gloves.
Kelle, 41, is now terrified of physical contact and even came close to death during the summer, after she contracted a virus that caused her organs to shut down.
The singer opened up to The Daily Star about her battle, saying: 'I normally wear a surgical mask and gloves because I'm highly susceptible to infection. My lupus means if I pick up an infection I could die because there is nothing to fight it.
'I can't touch my own children because it could actually kill me.'
Kelle, who is now a lupus awareness campaigner and patron of the St Thomas Lupus Trust, added: 'People know me for being glamorous and going to red carpet events but this isn't anything like that. It's real pain. I've got two kids who have had to watch their mum go through this.'
The star's illness is so severe that she was left fighting for her life over the summer, after her daughter contracted an infection at school.
God blessed us with 2 #beautiful children make every day count it really does fly by @RevMikeGudgeon @GinaTimgudge pic.twitter.com/YK8qEBwqM0

— Kelle Bryan (@kellebryan) September 17, 2016
Within 48 hours, Kelle was in intensive care after her organs and kidneys shut down, with doctors administrating adrenaline to kick-start her body.
The lupus went to her brain, causing her to suffer a seizure. Kelle was left unable to walk or talk, both of which she had to learn again.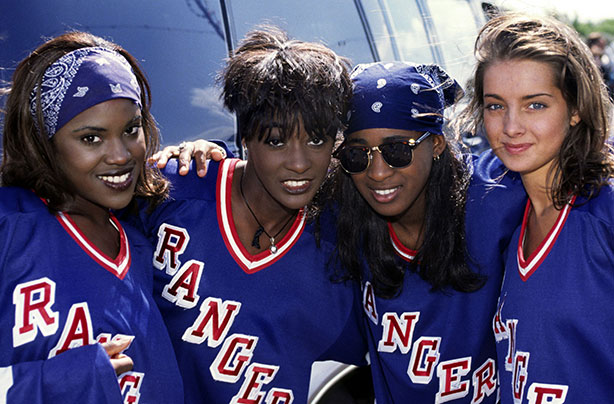 Kelle with her Eternal bandmates pictured in 1994
Continued below...
Kelle was first diagnosed with lupus in 2000, shortly after performing at Party In The Park with Eternal. She isn't the only celebrity to battle the illness - singers Selena Gomez, Seal and Toni Braxton are also sufferers.