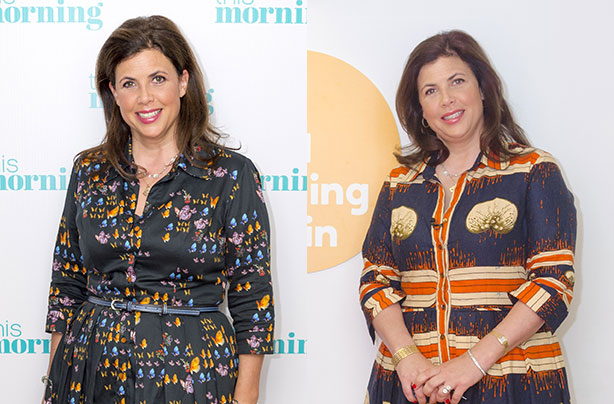 Kirstie Allsopp has been impressing fans with her slimmed down figure after following the same diet that helped fellow celebs Sam Smith and James Corden.
Location Location Location host Kirstie's hourglass figure and desirable curves are the envy of women everywhere, but the TV star revealed that since hitting her 40s she'd felt some extra pressure about her size.
Speaking on Chris Evans' Radio 2 show she said, 'I put on 2 stone between 40 to 44/45.'
'I blame this totally on my work because being on the road, on location, is very unhealthy. The crew eat like gannets [and] there's always food everywhere; there are crisps, bacon sarnies and Haribos. It's cold, so you eat because it's cold, and you eat late at night.'
'You're in pubs and hotels, and it's just not healthy.'
However, the star has since showed off a newly slimmed-down figure after losing two stone, dropping from a size 16 to a 12.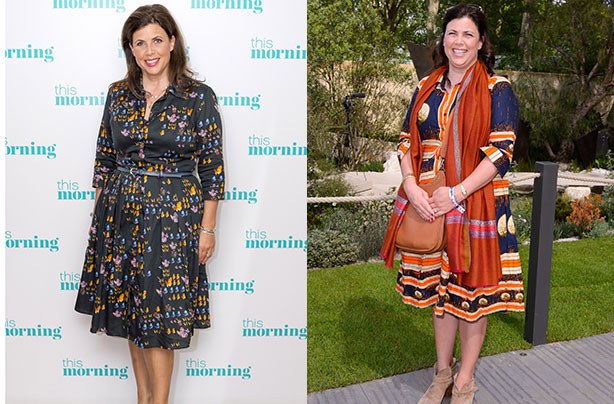 The 45 year old credits her success to nutritionist and author of Eat Nourish Glow Amelia Freer, who was formerly assistant to Prince Charles before training as a nutritionist.
'Have you ever heard of a woman called Amelia Freer?' she asked host Chris. 'She's amazing. I read her books, took her advice and went to see her. It's all about maintenance and it's totally easy to keep it up.'
Here, we take a look at the secrets behind Kirstie's success...
Get moving
Sleepy but off for a run in my new favourite T-shirt from @StandUp2C #fightcancer #findacure #research @Channel4 pic.twitter.com/9iIujikiqK

— Kirstie Mary Allsopp (@KirstieMAllsopp) October 5, 2016
Fans and followers noticed Kirstie's svelte figure while she was busy working up a sweat hitting the pavements. Posting her running progress on Twitter, Kirstie admitted that although she was tired she was still willing to get moving and go on a run.
Replying to her tweet which read: 'Sleepy but off for a run in my new favourite T-shirt', followers instantly noticed her slimmer-looking face.
Fans tweeted encouraging messages such as, 'have you lost weight? Looking very healthy either way Ms Allsopp' and 'Wow you've lost pounds! Looking healthy there Kirstie. Well done', so it seems her good work hasn't been going unnoticed!
Cut out sugar
To celebrate being back in Belfast and a night in the amazing @MerchantHotel I brought an old friend along #buttons pic.twitter.com/Nvoc7PH0QY

— Kirstie Mary Allsopp (@KirstieMAllsopp) November 2, 2016
Following Amelia's advice, which involves ditching processed foods Kirstie discovered that completely cutting out sugar is another key to success.
She admits it's a difficult task, but has previously been quoted by the Daily Mail saying: 'I do find I have to work really hard to keep it from creeping up, because when I'm filming around the country I've got little control over what I'm eating. If I stay away from sugar, the weight stays off like it did when I was in my 30s, a size 14 on the bottom and 12 on the top.'
Avoid alcohol
Another huge part of following the famous Amelia Freer diet is to cut out alcohol from your diet when trying to lose weight. Kirstie is said to have stopped all alcohol consumption which has played a huge part in her stunning two stone weight loss.
Writing for the Daily Mail, Amelia has said of alcohol in your diet: 'Just a few glasses of wine contains more sugar than a chocolate bar.
Continued below...
'Alcohol can also lead to huge blood sugar fluctuations, which directly impact your energy levels, food choices and waistline.'