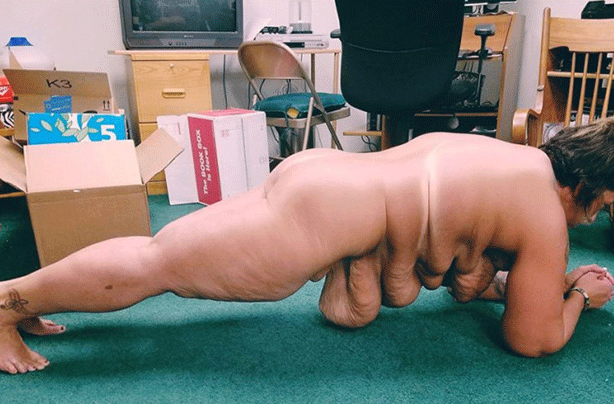 A mum-of-two has started crowdfunding for skin removal surgery after losing an amazing 180lbs naturally.
Wendy Epperly-Miller, a stay-at-home mother of twin daughters, weighed 430lbs at her heaviest.
'I ate a lot of processed food, junk food like pizza and chips,' the 36 year old details. 'I was extremely miserable. I was depressed and cried all the time. I couldn't do it anymore.'
In 2014, Wendy finally made the decision to overhaul her lifestyle, signing up to Weight Watchers, taking up regular exercise, and investing in therapy sessions to help her overcome her emotional eating - something she says has had an enormous impact on her journey.
'With therapy, I was able to finally view food as something I need to live and nourish my body as opposed to just living to eat,' she explains.
'We went through all the hidden emotions that led me to be heavy. I had a good childhood but I was emotionally dependent on food. I knew that I had to lose weight and I knew how but at the same time I was still eating crap and I didn't know why. I just could not get past my mind block.'
'With therapy, I was able to finally view food as something I need to live and nourish my body as opposed to just living to eat.'
Her new regime has been incredibly successful, leading to an almost 200lb weight loss, but has also left her with excess skin that leaves her feeling both uncomfortable and self conscious.
'With the excess skin there have been many times that I have gotten a rash under my folds which burns and hurts,' Wendy says. 'Going to the gym is so hard with all that skin hanging there making my workouts difficult as my skin slaps against my body or gets in the way.'
'It's like I worked so hard to lose this weight because I am trapped with all this skin.
Wendy needs five different surgeries - she wants her 'lowest roll' removed, a 360 all the way around her body, as well as surgery on her arms, legs and breasts. She notes that insurance will not cover excess skin removal for natural weight loss, saying that she has already attempted to get approved and her request has been turned down despite her troubles with infection.
So far, she has achieved $2,245 of her $30,000 goal.
To really emphasise the necessity of her surgery, Wendy bravely shared a candid picture of her body on the fundraising page, something she admitted she was initially hesitant about.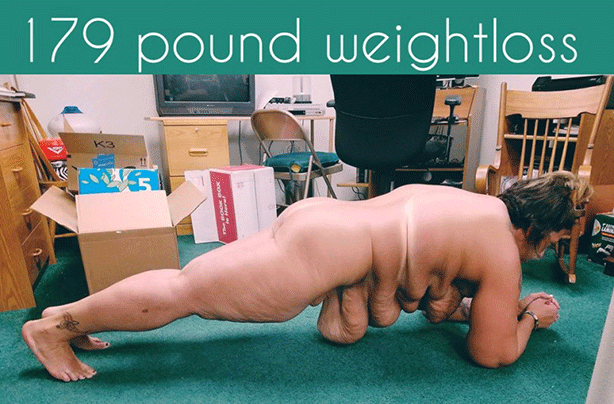 Image: GoFundMe/
Wendy Epperly-Miller
'I was so scared that I would be judged for the way I look since I have been heavy my whole life. I have always self sabotaged myself so this put me in a very vulnerable position,' she recalls.
However, she adds that the ultimate goal of sharing her story was not just to help herself, but to help others to achieve health and happiness too.
Continued below...
'I finally decided to do it because if I can save even just one life by telling and showing my story then it is worth it 100 per cent and I feel now that it was the best decision and it feels great.'