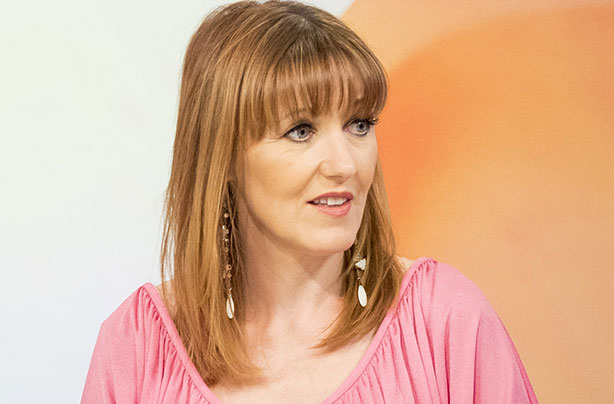 Actress Kacey Ainsworth has opened up about her partner's battle with depression.
Kacey, who is best known for her role as Little Mo in BBC soap EastEnders, spoke about the challenges her other half had faced during a segment on Loose Women about supporting your loved ones through mental health issues.
Revealing that her partner had been experiencing clinical depression, she explained: 'The way he describes it is he's at the bottom of a big dark hole and he's looking up, and everyone is throwing in ropes.'
'There's people like his mum and dad, and brother and sisters, throwing down these ropes but he can't get up and reach those ropes.'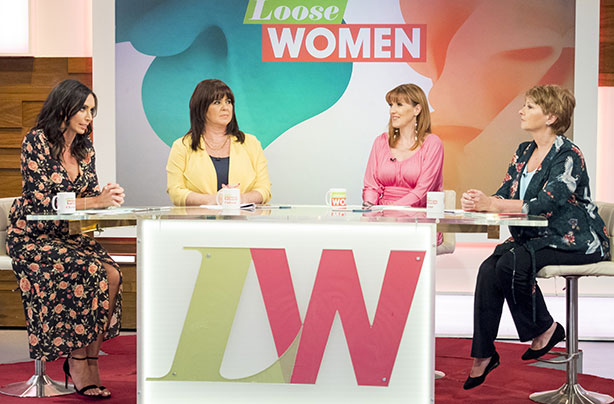 Kacey spoke frankly about her partner's mental health during a discussion on the ITV show
Mum-of-two Kacey, 48, added that he'd struggled to open up about his condition, which eventually drove him to the brink of suicide.
'He didn't tell anybody. He self-medicated,' she admitted. 'It's ridiculous but that's what they do. He would do that rather than go and get help.'
Eventually, the family encouraged him to seek help, and he now has regular counselling.
During an appearance on the show earlier this month, Kacey detailed how her partner had helped her through her own fight with an eating disorder in her twenties.
'I got really thin, too thin; I was under six stone,' she said. 'My partner staged an intervention with my sister and my best friend to tell me I was too thin, and I think people find that quite difficult to do as well.'
'He ended up throwing my trainers in a skip and my friend threw out all of my tiny clothes, another friend told me all the medical things I was doing to myself.'
Continued below...
'I had an eating disorder. If it hadn't have been this three-pronged approach and if my partner hadn't done that physical thing of picking up those trainers and saying you need to stop running and my friends saying you need to stop wearing these tiny clothes... you're 28-years-old, you're not 11.'