Depression
Anti-depressant use may be on the up, but you might be able to beat depression without them. Try building these 10 tips into your everyday life

Depression and anxiety are the most common mental disorders in Britain, affecting around 9% of people - our video with psychiatrist Dr Cosmo Hallstrom explains depression…

Depression can be an alienating illness, but it's common - we outline the symptoms of depression and the positive steps you can take if you're suffering from it

Spring clean your life this April with our motivational and inspiring quotes.
New articles
There are lots of natural ways to…

Depression is a really common…

We all take care of our physical…
Depression symptoms, advice and help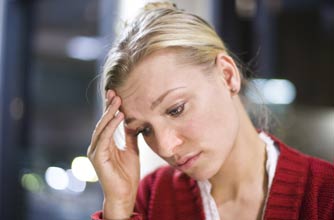 Around two thirds of adults suffer with depression at some point in their lives. Take care of your mental health and get depression help here, plus find out how to get the right advice and support for your depression symptoms
Latest Depression picture galleries
Found our Depression articles useful? You'll like these...