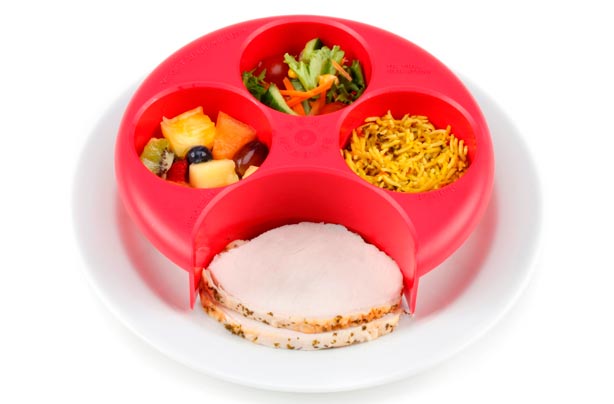 Control your portions
There's no point in eating lower calorie foods but then piling more onto your plate to make you feel better. You need to ensure you're getting the right amount of the key food groups, starch, protein, fruit and vegetables.
Your plate should include a cup or half a cup of starch, fruit and vegetables and a portion of protein that is as thick as a deck of cards.
This handy
Meal Measure
tool will fit neatly onto your plate and make sure you get a healthy, balanced meal of the right size, everytime.